I was out at the beach in Montauk last weekend and noticed one night at a bar that a few girls were sporting rompers. These aren't yet ubiquitous around Washington, but they seem to be taking New York by storm and as the summer goes on I'm sure I'll be seeing quite a bit more of them around these parts. They seem like a fun alternative to shorts, although I must say, feedback from the gents seems decidedly unfavorable when it comes to rompers. I think perhaps they just don't understand the whole concept of a one piece shorts outfit? Admittedly it's a little confusing, and of course, not all rompers are created equal. Most are not flattering, and the wrong fabric/cut can really shorten the body. Here's a quick rundown on the rompers/jumpers/playsuits that are popping up on the market these days.

Printed

By far my favorite type of romper- it keeps the look casual, sort of like a beach cover up. Which, I think, is really what a romper should be.

Same idea here with Rhianna.Not trying to make this more than what it is- a casual kick around item.
An adorable, and wallet friendly, alternative.
Bold Rose Romper
, Forever 21, $14.50
More from Forever 21. May have to check these out!
Ikat Knit Romper
, Forever 21, $19.90

Dressy

It gets a little dangerous when you start trying to make a romper into evening wear. Sometimes it works, sometimes it fails miserably. Often, a drapey silk type of romper will do NOTHING to flatter even the most enviable figure.

Best to keep it tailored, like Nicole Richey

I just don't think this works for Fergie.

Breezy

I love the cool cotton fabric of these rompers; they look nice to wear on a hot day.

The Sartorialist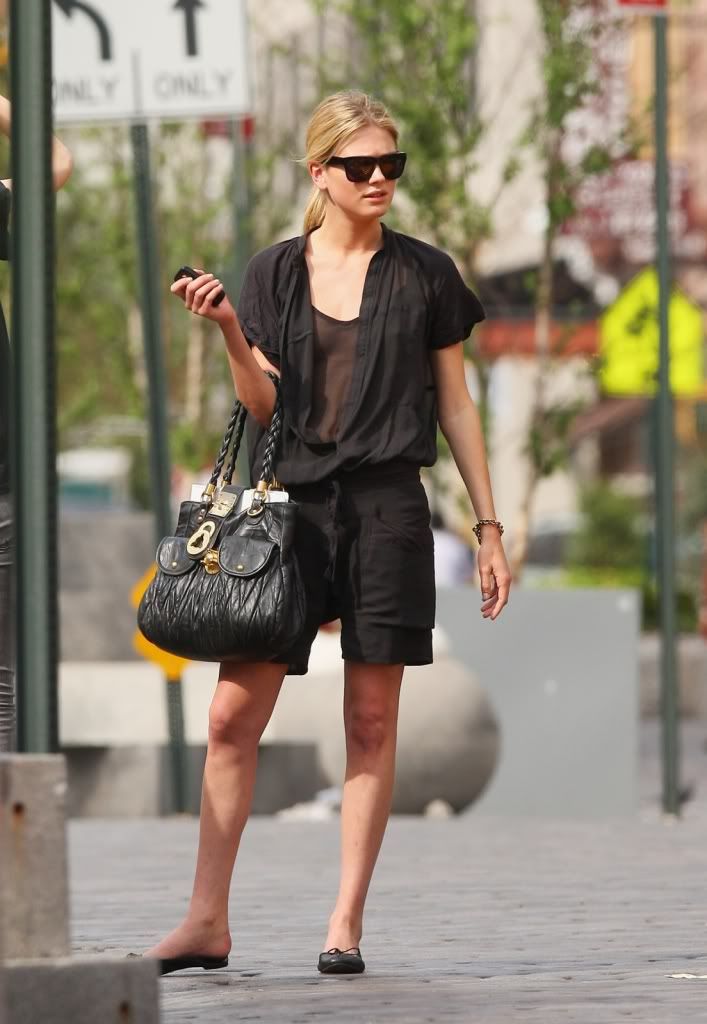 Tragically Hip

I've accepted the fact I could never pull off a look this hip, but I appreciate it nonetheless. People who can do this should just go for it.

The Satorialist
Zimmerman
, $190
DKNY
, $147
Just....No
Ok, Katie Perry gets a pass here because her clothes often border on the theatrical, but you can see where I'm going here...
I think Zac's been hanging out at the circus a bit too much.
Z Spoke by Zac Posen
It's a sad fact of life, but I think you should avoid pleated rompers unless you are extremely thin. I like the color of this romper and the look this woman is going for, but the bottom half just does nothing to flatter her.
The Satorialist
Did she just stumble out of an old west saloon wearing someone's long johns?
T By Alexander Wang
, $85





What do you think of rompers? Would you wear one or are you leaving it to the young hip things?





Style :