Another post, another weather berating session. New York is a city of extremes; I've been so cold that I've wanted to escape to the nearest sauna and so hot that Antarctica seems like a viable holiday option. Now is the time of the latter, with 30 degree heat every day and a crazy, frizzy mess happening on my head. This isn't just any dressing, this is NYC survival dressing. At the moment I feel as if I'm lacking creativity, as my tights and cardigans are again redundant and I'm having to dress to avoid spontaneous combustion. How do you cope in crazy heatwaves when creativity lacks? I'm almost looking forward to going back to 'chilly' England and layering up again.
Hows this for a new Bloggerism; pose like a Washington statue?
Tank - Emma and Sam via LF Stores
Skirt - Cheap Monday
Bandeau - eBay
Sandals - Steve Madden
Jewellery - Topshop
My Washington whistle-stop tour was a nice change to bustling New York, though the weather there was pretty much the same (the Megabus air conditioning was such a relief). I'm wearing the Cheap Monday skirt I featured on this
post
. There wasn't much time for shopping, but I did pick up the bralet I wore the following day.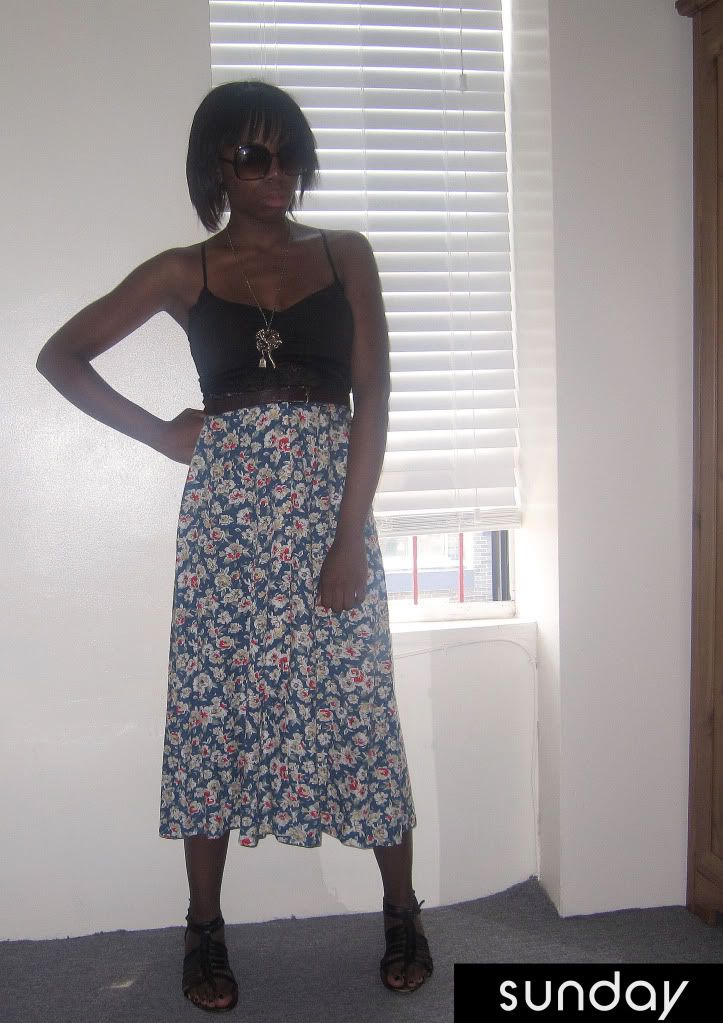 Bralet - Urban Outfitters
Skirt - Vintage via Urban Jungle
Belt - Vintage via Angels
Sandals - Steve Madden
Sunglasses - H&M
Necklace - Pema boutique
Bracelet - Topshop
I finally jumped on the maxi-bandwagon and wore the skirt I bought
here
. I haven't yet found a maxi dress style to suit me, so the skirt and crop top combination is great as it creates some kind of illusion. I'm not sure if it quite helped keep my legs cool due to the material, but it was strangely liberating having them covered.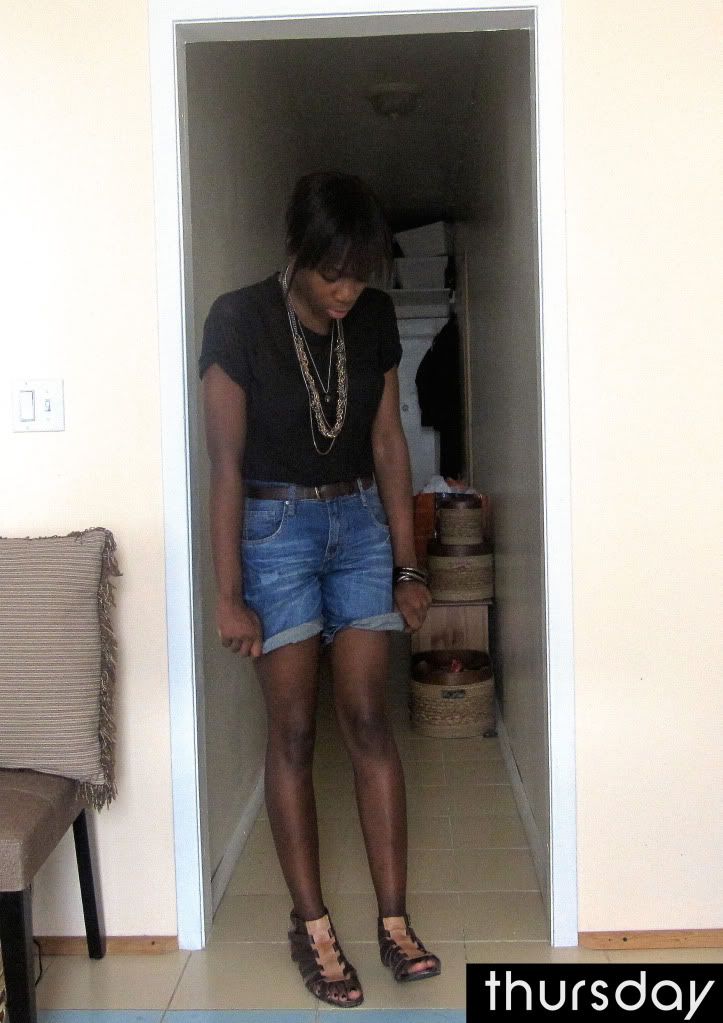 Mesh tee - American Apparel
Shorts - H&M
Belt -Vintage via Angels
Sandals - Steve Madden
Necklaces - DIY, Tosphop
Bracelet - Stall in Soho
First outing of my new necklace and I showed it to my Mum on Skype. Now she wants one!
Playsuit - Topshop
Belt - Vintage via Angels
Sandals - Steve Madden
Bag - Vintage via Brooklyn Flea
Necklaces - Pema Boutique & random flea vendor
Made a visit to the garden state of New Jersey for a company picnic
Dress - H&M
Draped vest - Vintage via Salvation Army
Sandals - Steve Madden
Jewellery - as before
I decided to revisit the Salvation Army store I featured in this
post
, as I hadn't returned since that chilly January afternoon. Even though there were a lot less rails and a lot more people rummaging, I managed to pick up this draped vest for just $3.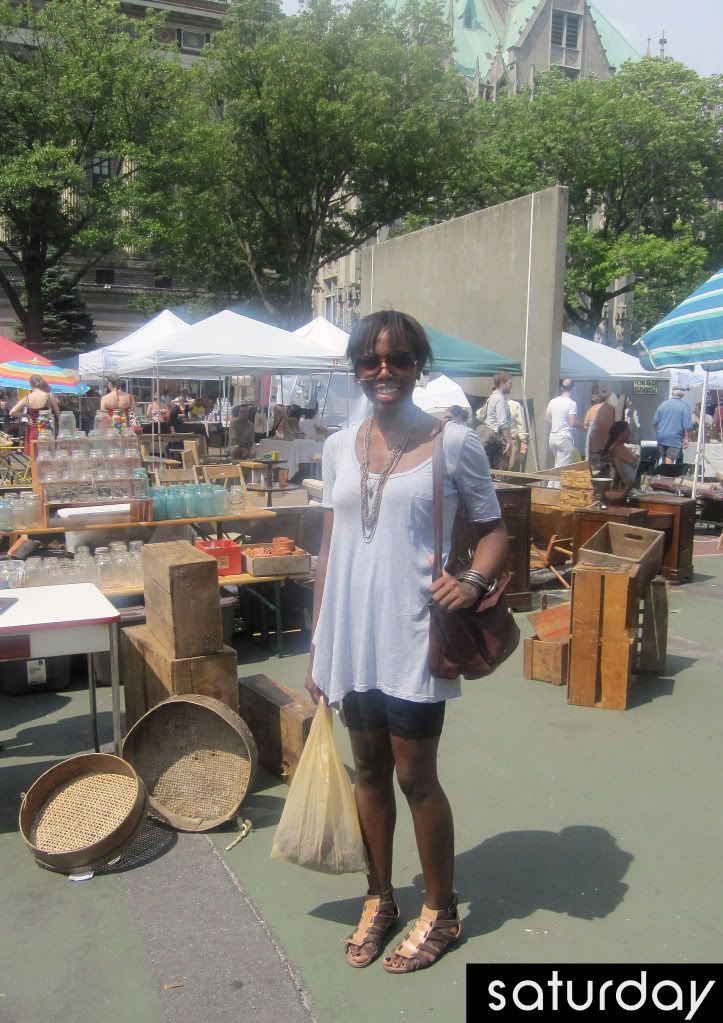 Top - Splendid
Shorts - H&M
Sandals - Steve Madden
Jewellery - as before
Bag - Vintage, via Brooklyn Flea
The penultimate
Brooklyn Flea
visit; I went in search of more
cheap bags
and came back with a new playsuit after some successful haggling. Check back next week to see what it looks like...
Wow, Kb photo overload! I know I'm no model, but if you fancy becoming one (I know you're a rather delectable bunch) the
Next Modelling Competition
is happening again with a Select contract up for grabs. Read my post about last years final
here
and let me know if any of you enter. Now for some random photos of the week....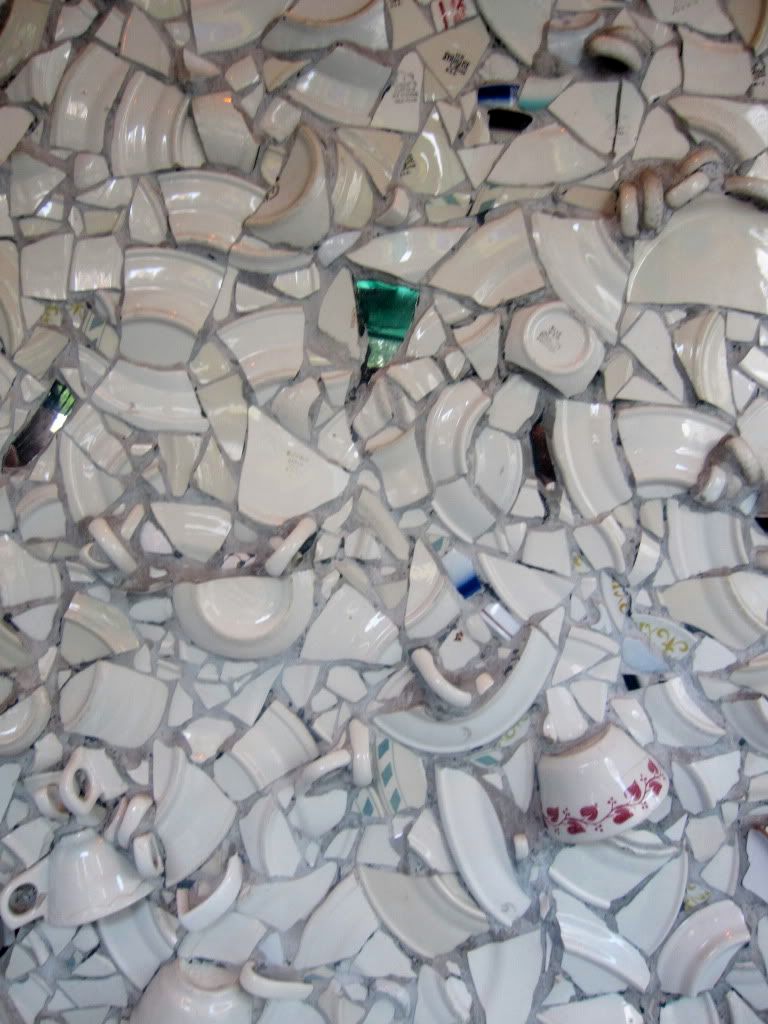 Now that's one way to store your teacups; seen in a bar on Union Square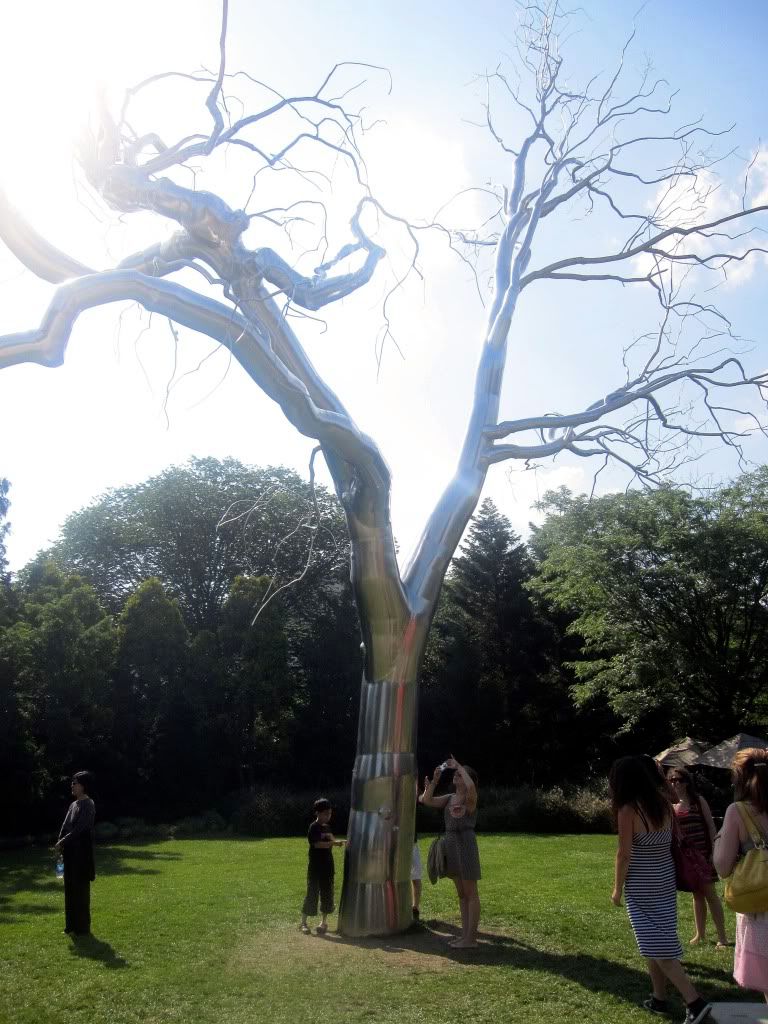 A random sculpture garden found in Washington
Gorgeous Herve Leger dress spotted in Soho
Finally treated myself to a Magnolia's cupcake. No photos of inside the box as somehow the cakes, ahem, disappeared...

I also have an interview up on

Qype

; I have been a busy bee. Have a great week!

Follow on

Style :