Long time no see/post! With all the hectic happenings that a week brings, I somehow managed to finally finish my handmade necklace I wrote about
previously
. There was some procrastinating, minor indecision and a lot of losing various the parts that I needed but I eventually decided to just try something simple and plait some random chains together.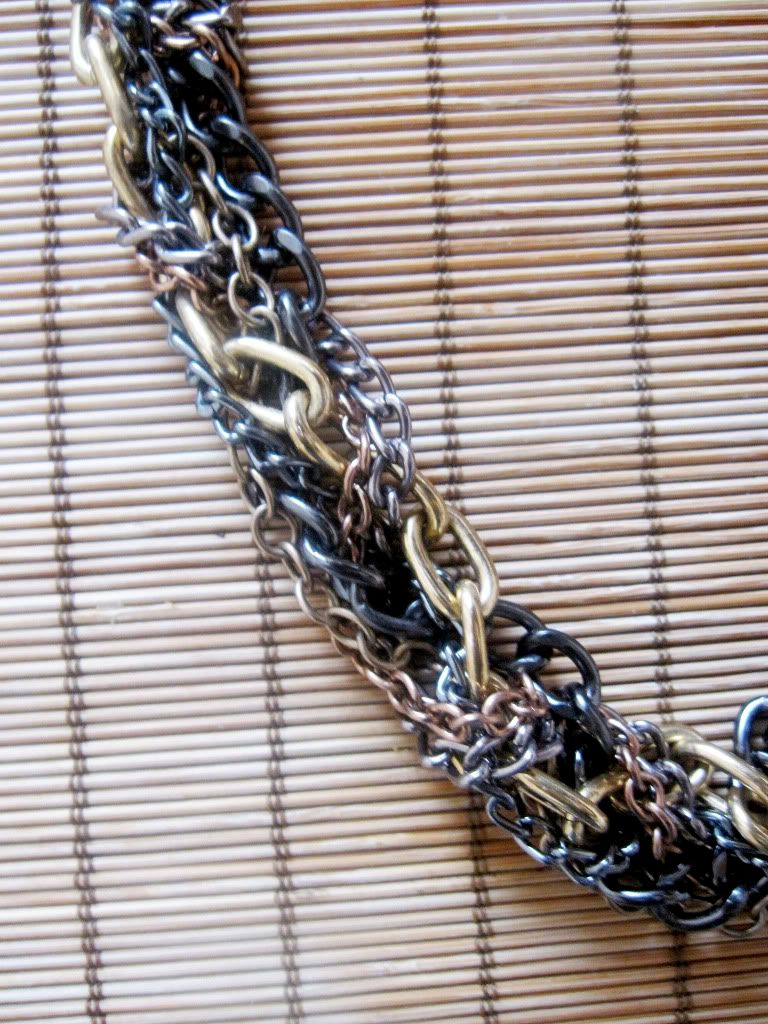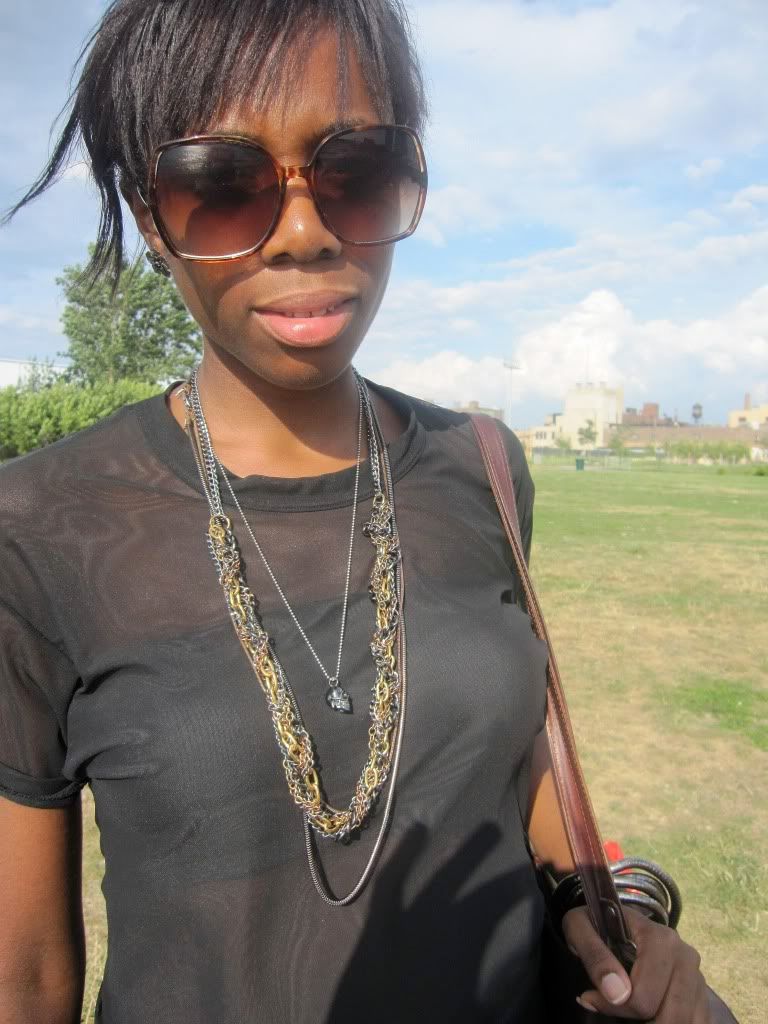 30 degree heat = hair not so great

I'm pleased as punch with the result after trying something so simple and stayed true to form by layering it with my other necklaces. Here's hoping it doesn't fall apart due to my questionable putting-together skills.
Another jewellery purchase was unfortunately not handmade, but still interesting nonetheless; a necklace/bracelet hybrid. I found it on one of the random jewellery stalls on Spring Street (near Broadway) and thought it was a unique, one of a kind thing, until I saw it on almost every other stall in the vicinity after purchase (slightly cheaper might I add). Maybe you can find them in a city near you? I'd never seen anything like it before, plus I liked the way it can morph and be twisted in numerous different ways. At least I know where to go if I need to find another colour!
Now here's another store model that needs to come to England (or perhaps it's already there, I'm really out of the loop with what's happening in my own country); the do-it-yourself jewellery store.
Brooklyn Charm
is certainly prettily packaged and allows you to pick all of the elements of your own necklace or bracelet, from chain to charm and you can have as much or as little bling as you desire. They can even put it together for you for a small fee and everything is easy to find.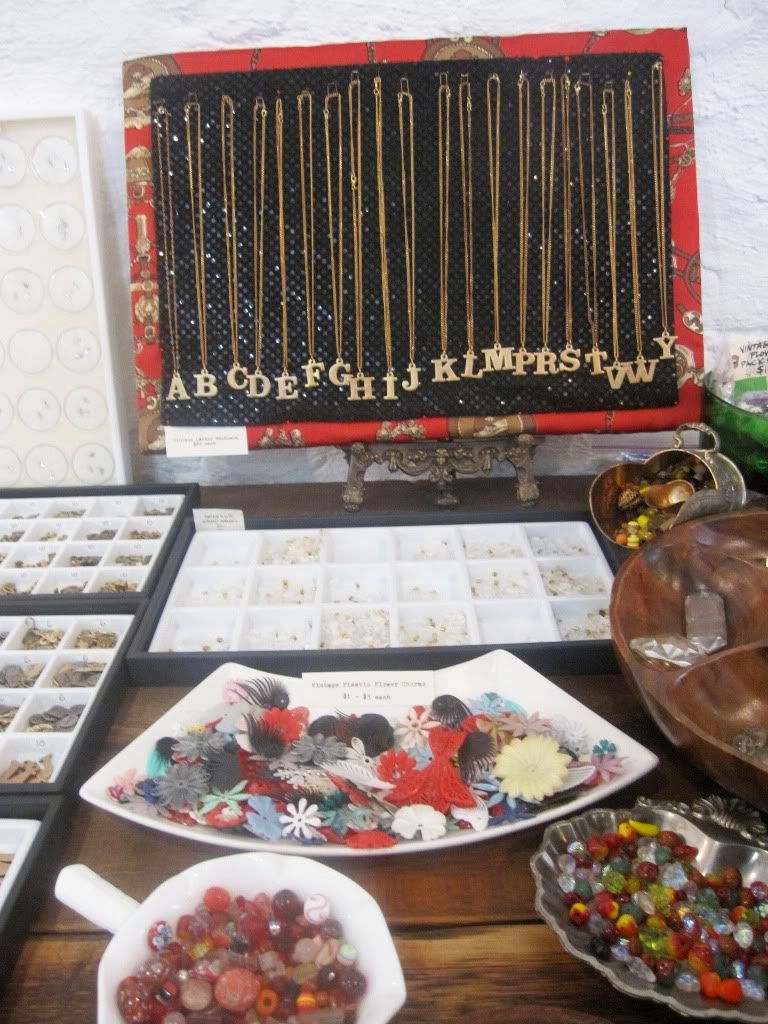 I will probably treat myself to a letter charm as Metalliferous has failed me on that front!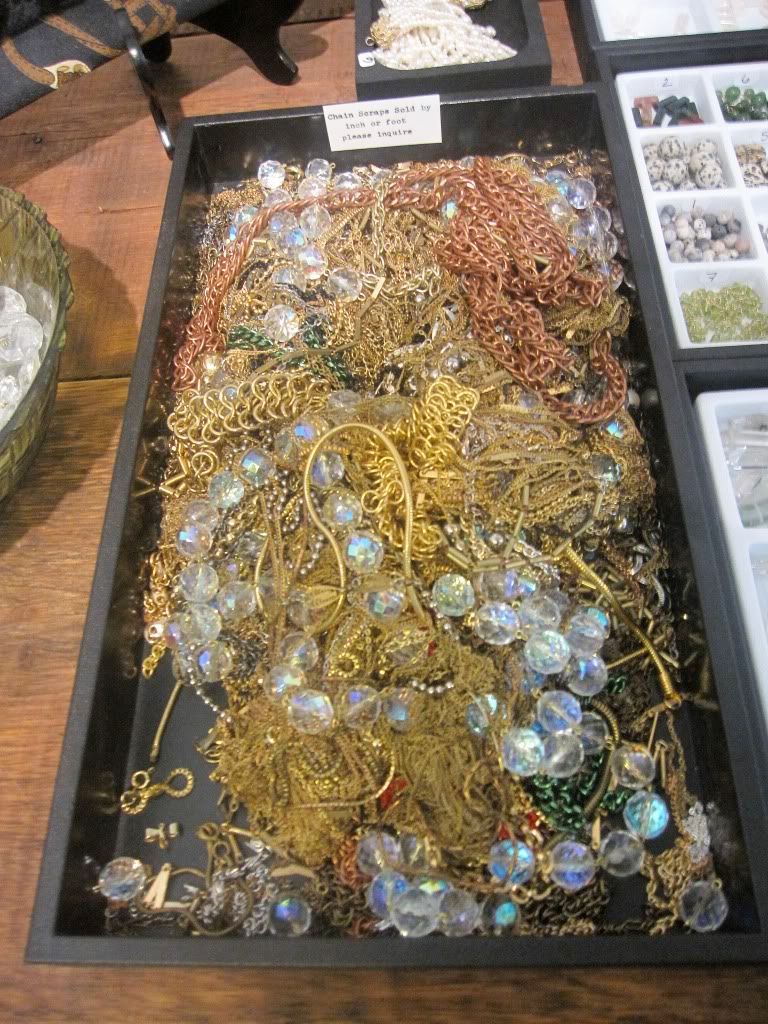 Does this count as a new hobby? Certainly beats just putting 'shopping' on your CV/resume. I intend to keep this up as I gain more and more inspiration and will stock up on some random bits just before I leave. The above tray seems like a perfect start.




Follow on

Style :