Is August now the beginning of Autumn? A quick glance of the shops would have you think so with Winter coats replacing bikinis and all the September issues beginning to hit the news-stands with new season inspiration. I'm making a conscious effort to steer away from overtly summery items when shopping and to find pieces that will serve me well throughout the next season. Even though there's a pair of
sandals
I desperately want, I must stay firm and stick to sensible shoes and boots which I can tuck thigh high socks into.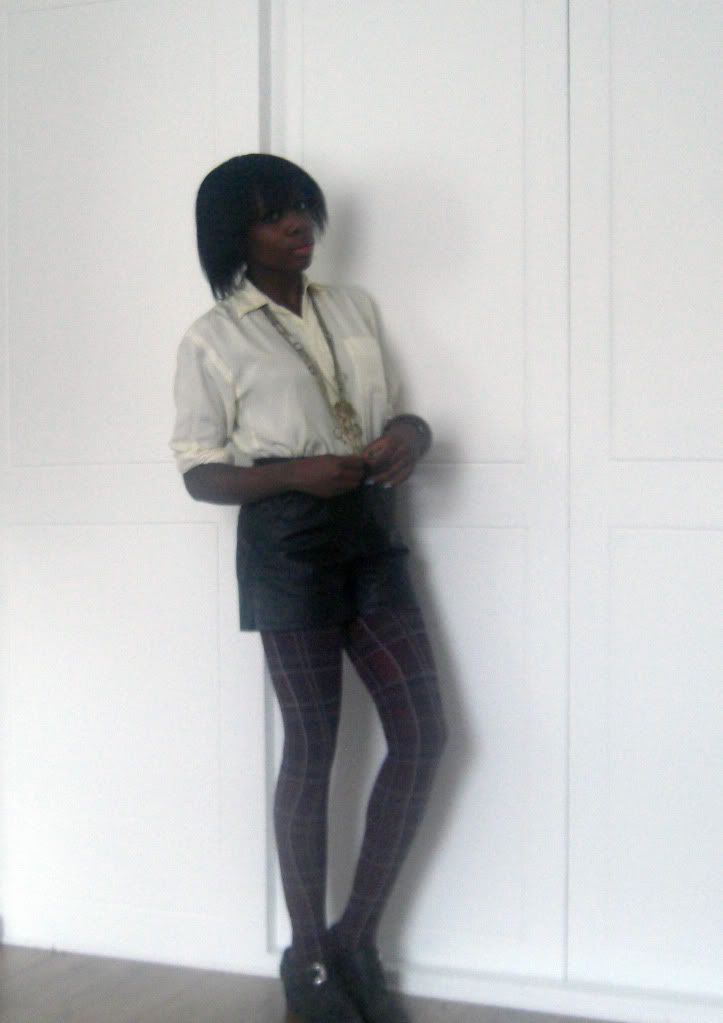 Tights - Calzedonia (I hear there's now a store in Westfield, let me leg it to the Central Line)
Necklaces - Random Brooklyn and Forever 21
Note the newly organised 'fashion shelf' in the background
I've been wanting to branch out my leather collection for a while (which sounds a bit wrong when typed up) from the usual jackets, bags and belts and was delighted when
Very
contacted me and asked me to choose something from their website. I searched for leather like the crazed fanatic I am and swiftly added these
Pop by PPQ Shorts
to the list (though this unrelated
maxi skirt
was a somehow a close second), a high waisted style perfect for shirts and leotards. They feel super soft to touch and I'm excited to see them age and look slightly more worn in as time passes.



On another note, I've started working at Topshop again, which probably isn't the best thing for my bank balance but it does mean I get the handy uniform discount once more. Using my forward thinking, I'm certain I want some chunky knitwear and loose tapered trousers but am hoping for a pretty dress to tempt me away from all the practical thinking. What pieces are you hankering after for Autumn? I'll let you know what I end up choosing...

Follow on

Style :