Cooperative Designs
; I'm really enjoying it! I'm machine knitting bits for their upcoming show, learning lots about the logistics of the fashion world and everyone's really nice in the studio. Last week I got to observe a shoot for ID magazine that their creations will be featured in, and although I can't post much, here are some pics of the amazing shoes they had available.
My size! I would gladly have swapped my Docs for these. Apparently 8's are abundant at the Louboutin sample sales, and for a moment, I believed I could purchase such a thing.
I seem to be drawn to Gucci shoes. Funny that.
Insect jewellery is where it's at; I loved the spider ring.
Fierce!
As you all may know, my
competition
ended on Friday for the My Name Necklace. Without further ado, here is the highly sophisticated selection process:
I got my slightly bemused younger sister to pick names out of the hat.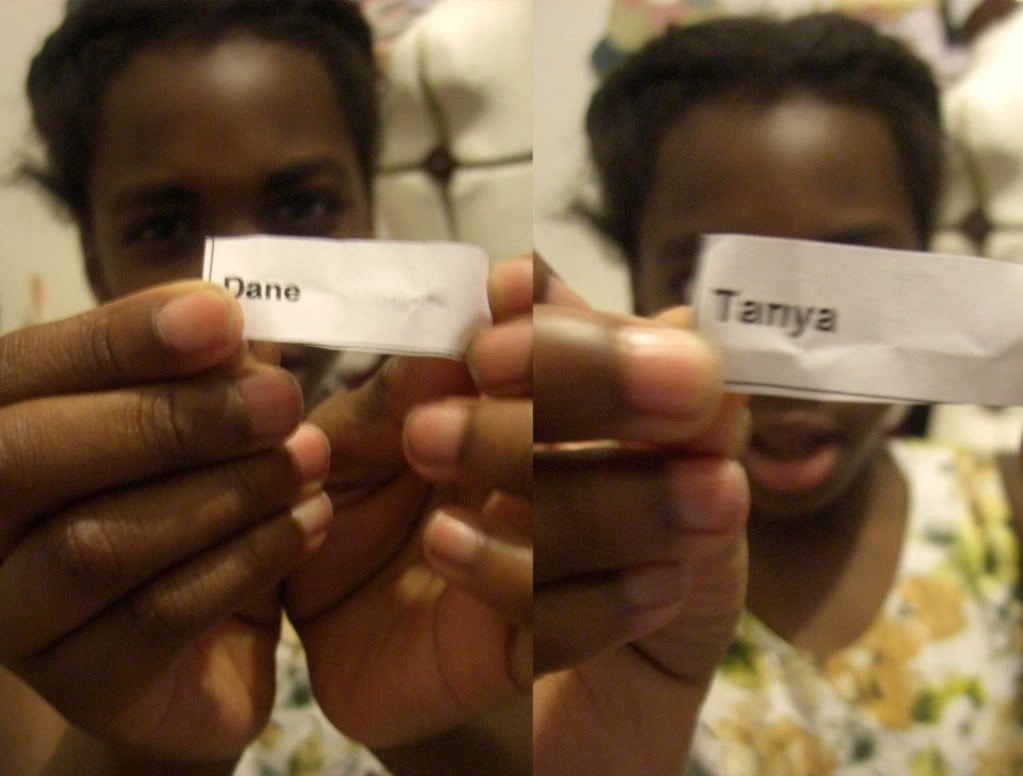 So the winners are

Dane

and Tanya, who I will be contacting in due course! Well done, and thanks for everyone who entered and helped to promote the competition. You can still get a necklace

here

if you're disappointed, and I'm sure this competition will be the first of many, so keep watching this space.

Hope everyone had a nice and sunny weekend; luckily I didn't have to work, so went two BBQs instead! My stomach needs some time to recover.

Follow on bloglovin...

Style : Thought I'd update on my placement at