Don't you just love it when you look in your wardrobe and find something worthy of a Vogue must-have inside? I had started to become intrigued by velvet last year, a fabric that conjures up all sorts of childhood emotions (along with corduroy) but can also scream luxury if done correctly. This shirt was an old eBay purchase that turned out to be even better in reality, a Laura Ashley (a brand that seems okay to buy if it's 'vintage') silk/viscose mix that was unfortunately left behind and forgotten when I went to New York. As I'm trying to work my way through my wardrobe and rediscover pieces I haven't worn for a while, I thought I'd bust out the shirt at work today. I'm very much obsessed with wearing garments that use unexpected fabrics and I'm always looking out for shirts that can be worn loosely with rolled up sleeves. Of course I would probably wear this shirt regardless of whether it was on trend but it's always nice to be asked where you got such items from; do you own anything from yesteryear that can be recycled for today's current trends? I am now starting to wish that I had an aviator jacket, satchel and voluminous cape hiding somewhere.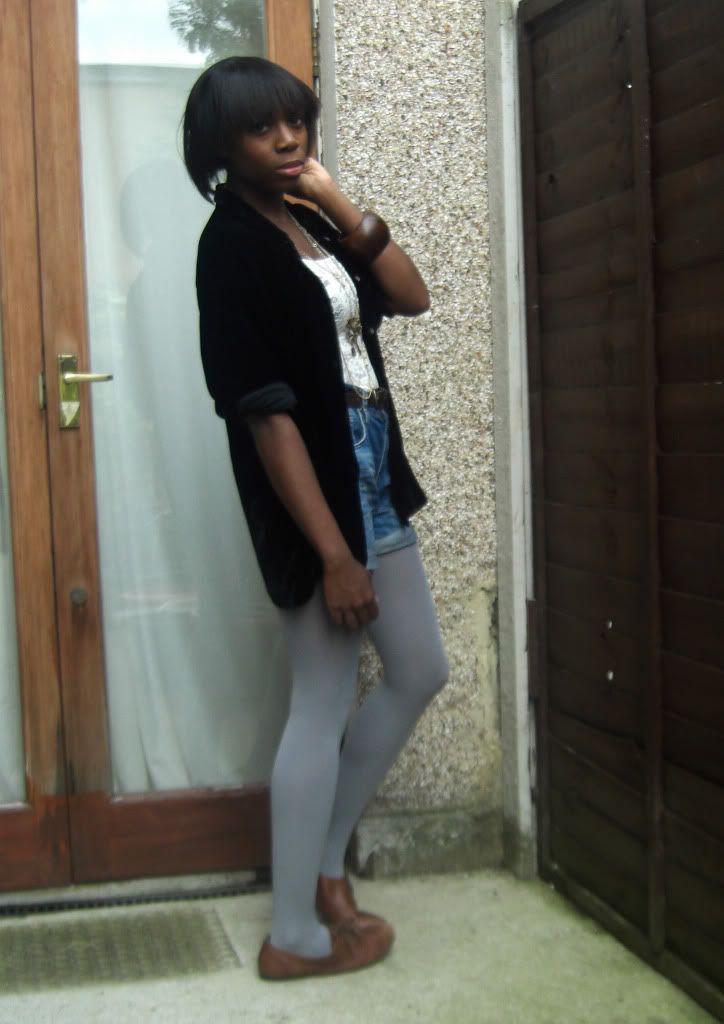 Necklaces - Random Brooklyn
If only it were an A-line mini-dress...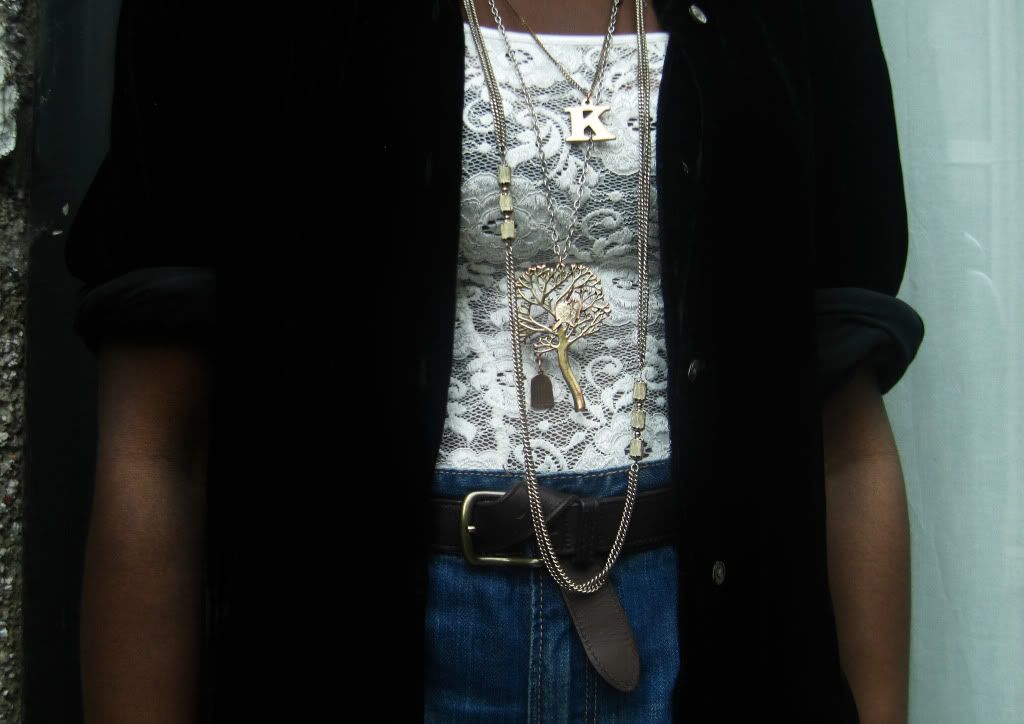 Remember my
layered necklace obsession
? Here's a close up of the gold/brass selection, consisting of necklaces found solely in good old Brooklyn.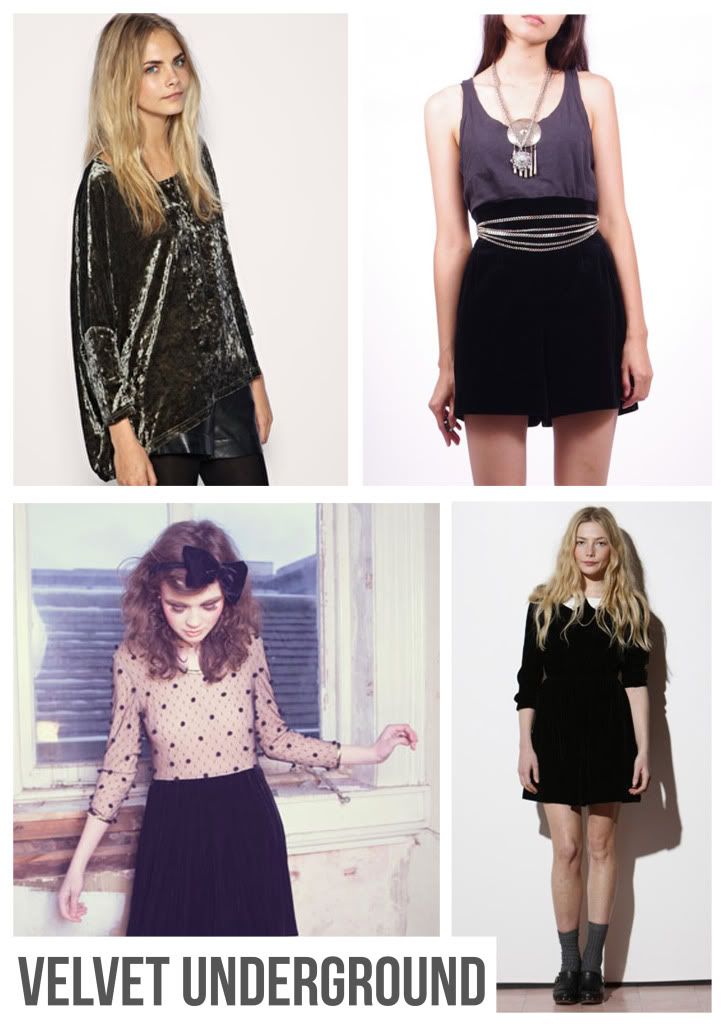 A few alternative velvet options found on the web, though why stop at dresses and shorts? I'm talking velvet bandeaus, circle scarves, knee highs (wait they do exist on a

dubious looking site

) and even a full on coat! What are your feelings about velvet?




I had a little play around with the layout to coincide with getting some new business cards printed, what do you think? Tried to give it a new season feel with all the random fashion related thoughts in my head right now. Also if you've ever wondered how to get my look (as I myself often have on many an uninspired morning) then look no further;

Claire

has written a lil feature about me on

Style Clone

!





Follow on

Style :