A new internship means a chronic lack of posts (and increased nocturnal internet shopping) but all I can say is that it's definitely a learning curve. Of course the hours are long and the day can be filled with the tasks internships are made for, but it's best to think about the bigger picture (I was never going to get anywhere by sleeping in till 1pm every day). Exploring New York will be confined to the odd evening and weekends, so until then, I thought I'd share some of my random US purchases, the most exciting being my new camera.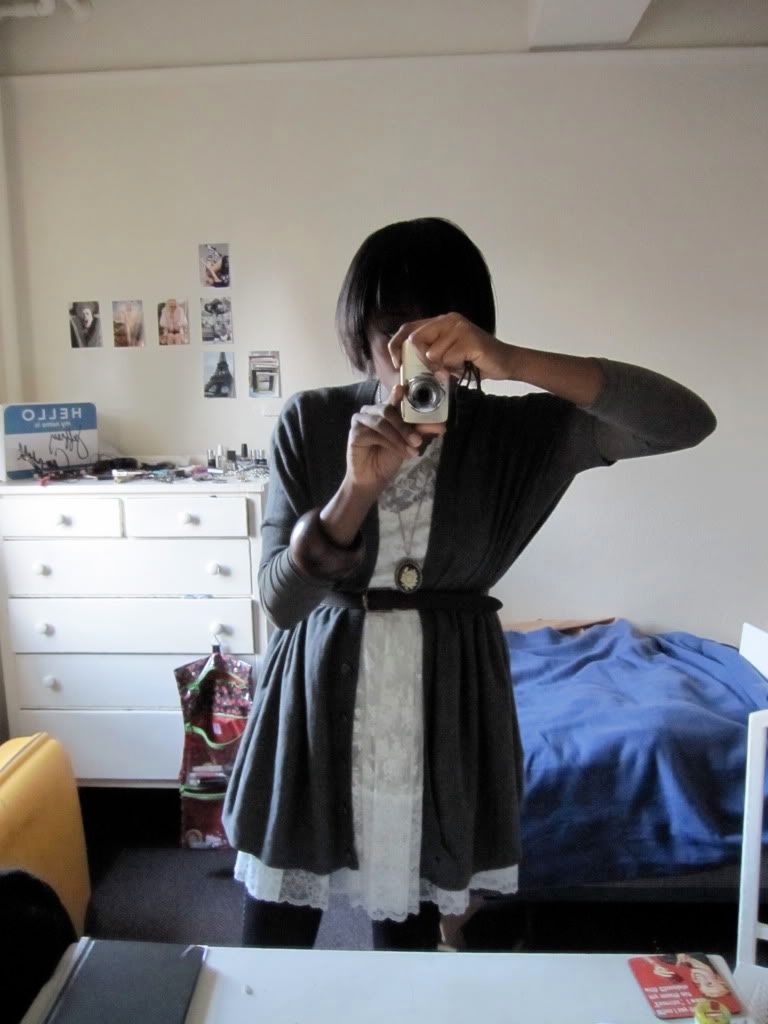 The obligatory camera self portrait, shame you can see all my crap in the background. This also masquerades as an outfit picture; Topshop dress and cardigan, Uniqlo Heatech top (worn underneath) and Asos tights
I'm not much of a camera buff and a DSLR is not yet within reach, but I've been reading good things about the
Canon Powershot
range and thought it'd be the ideal stepping stone. Camera settings are confusing enough for me, but this beauty seems to just adjust to wherever I am, so I guess I'll muddle through until I can be bothered to dissect the manual. The price was also about £50 cheaper than in the UK, so I'm pleased and determined to look after this one, rather than repeatedly dropping it on the floor like my older model. Expect more outfit posts when I can find a more scenic corner of my room to take photos.
I wore this to work; Joy Mbym Cardigan, Uniqlo Heatech top, Topshop shorts, vintage belt and Calzedonia tights (two pairs, of course)
A transatlantic move hasn't stalled my
obsession with receiving things in the post
one bit; as soon as I'd memorised my U.S address, I was off ordering bits from various places. I'd seen these
Corley
boots in the Macy's Steve Madden concession and I was disappointed to see they'd sold out, until I found them online at a significantly cheaper price (thirty-something quid depending on the indecisive rate). They are slightly higher than my favoured ankle style, but I'm getting used to the variation and I'm looking forward to teaming them with my scaled-down leggings collection. The next pair on my boot hit-list?
These Aldo bargains
. I love sales!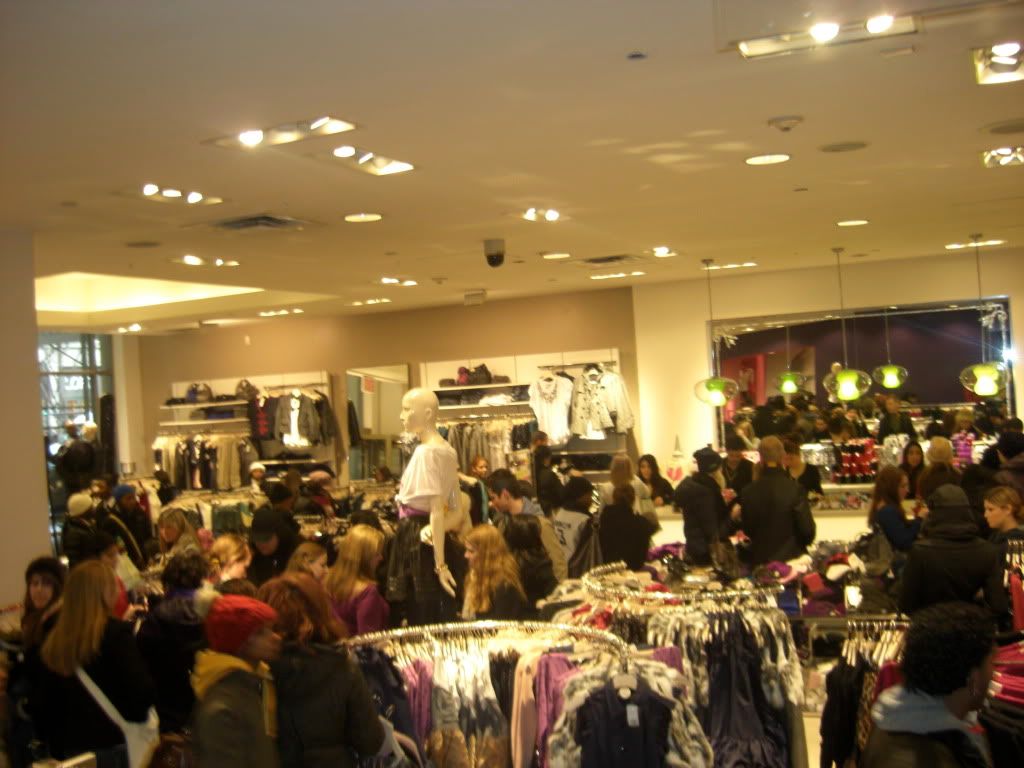 Crazy shop, with obstacles at every corner
Despite not exploring many shops, I've somehow made it to Forever 21. The store is crazy, messy and the frantic pace reminds me of Topshop Oxford Circus but there are plenty of gems instore. I just can't always find them.

You can just about see me wearing this here
I did manage to buy the most impractical jumper in the world, a meshy slouchy style that will obviously have to be layered over something thermal. I found many of the clothes appealing but once I'd tried on, the fit wasn't as expected (especially with the crazy amount of cropped styles). I wasn't always impressed with the fabric quality but the prices are definitely low and I'm sure I'll definitely be going back for random trend items (and some new leggings).

You may know of
Eyes Lips Face
in the
UK
, but their orginal site is slightly cheaper and with the addition of a discount code, these bits cost me $14! I'd seen these
eyelash applicators
featured on
Moonbeamstarlight
and decided to splash out due to my temperamental skills (no one wants to see an eyelash on your cheek halfway through the night) as she makes it look so easy! The
make-up brushes
are to aid me in similar beauty blogger style endeavours and to help experiment a little.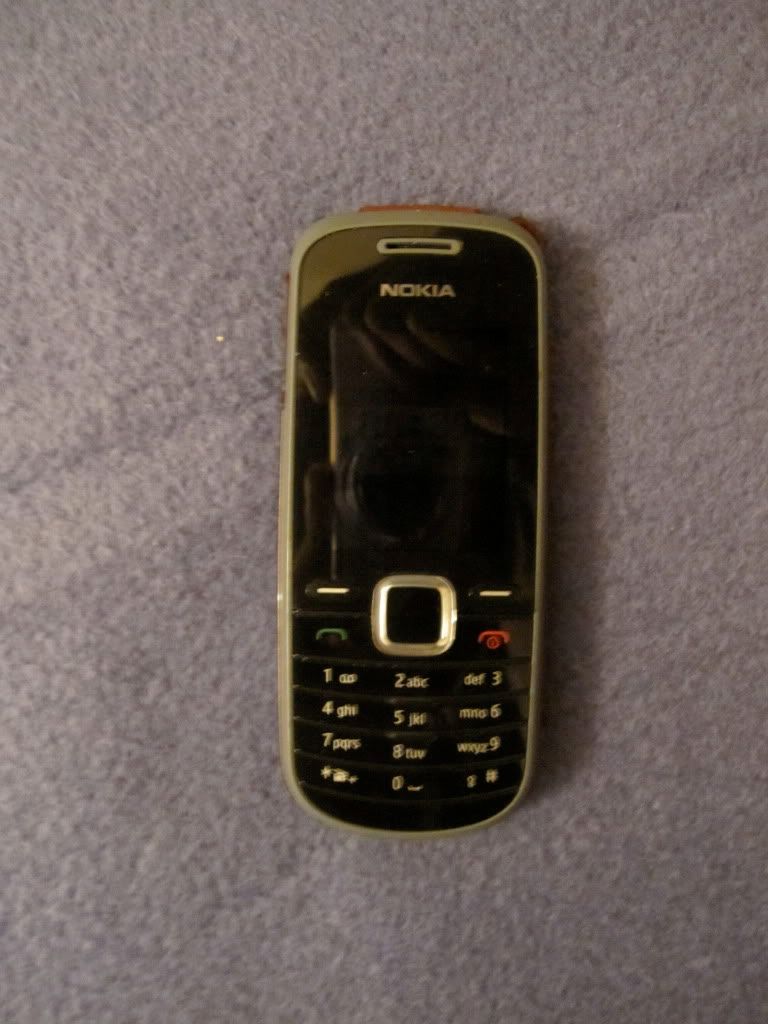 The last item is my new phone, please don't laugh. When coming to the US for such a short period of time, there's no point in splashing out as contracts are pretty much pointless. and I'm wary of unlocking phones. I haven't really bonded with this T-Mobile phone and it takes me about half an hour to text, but it does everything it needs to. However, I think any phone this old should really have Snake as a consolation. The Blackberry will have to wait.





Hope you all had a great week, especially if you're in the UK as I understand the snow is pretty relentless. It's not snowing here yet, but it's still cold (what I thought was chilly in England back in December, now seems like ideal Spring weather) and I'm sure that the white stuff is inevitable. Perhaps I'd be better off investing in some wellies?





BloglovinFacebookTwitter

Style :