Times are a changing for
Monki
. During one of my monthly perusals, I saw a link on the site to receive the
Monki magazine
and swiftly entered in my address details. I didn't think much of it until I saw a post by
Susie
a few weeks ago and when a mysterious padded envelope arrived today containing the aforementioned visual treat. The magazine will be published four times a year and sent free to subscribers meaning that worldwide domination is surely on the horizon, with prices shown in four currencies and an interview with British stylist
Alexis Knox
. I've always admired their collections from afar, but it's nice to see all the pieces in magazine form amongst the ethereal photography, puzzles and even cupcake recipes. I feel a step closer to almost owning the pieces and hope this hints at more international plans for the brand; I've heard e-commerce might be on the cards and hopefully a UK store opening. Here are a few of my favourite pages after a quick glance, some of the pages definitely have a Lula-esque feel.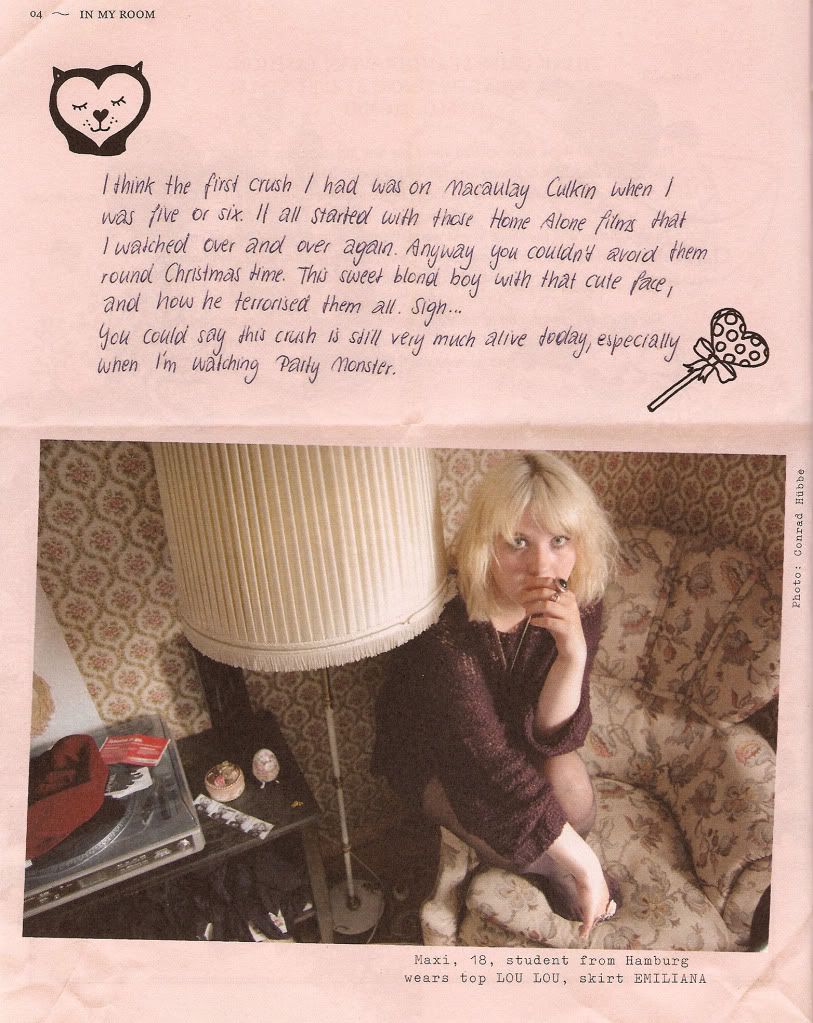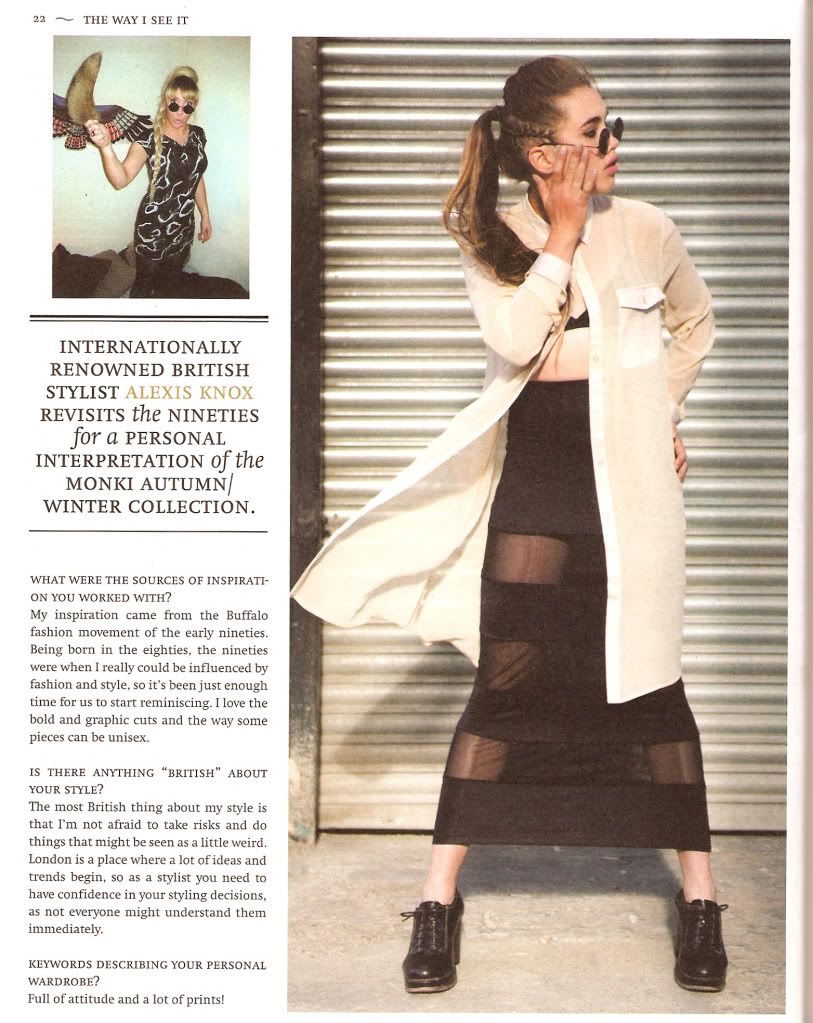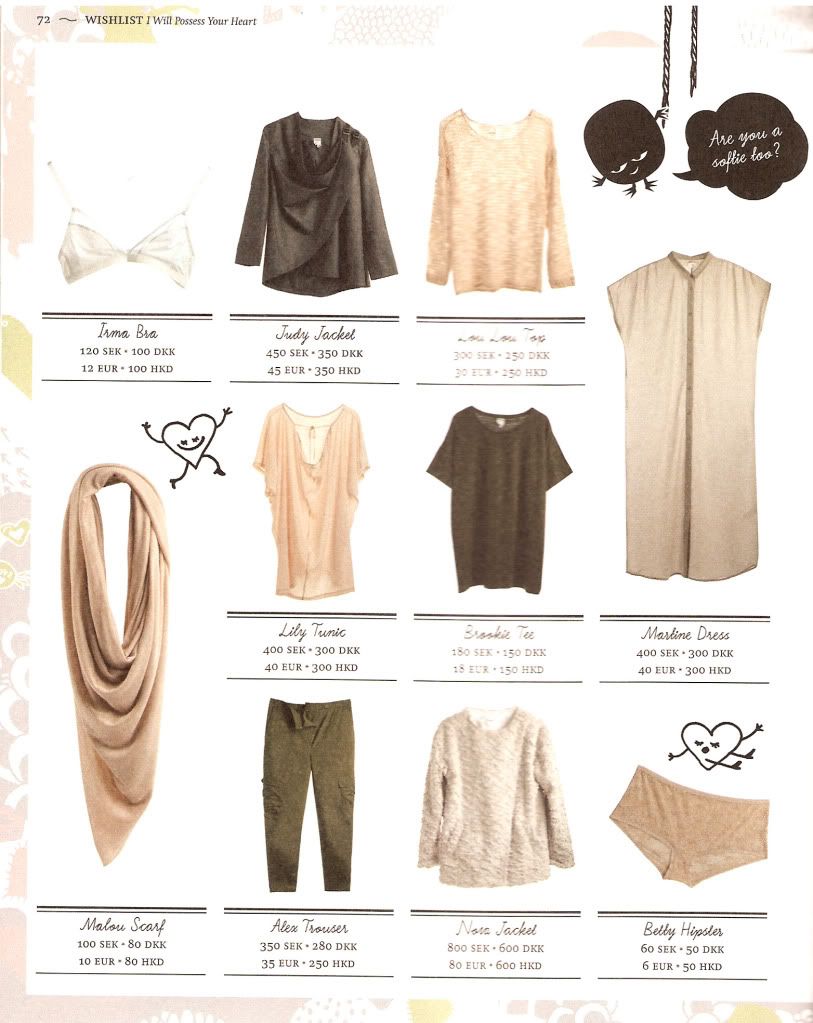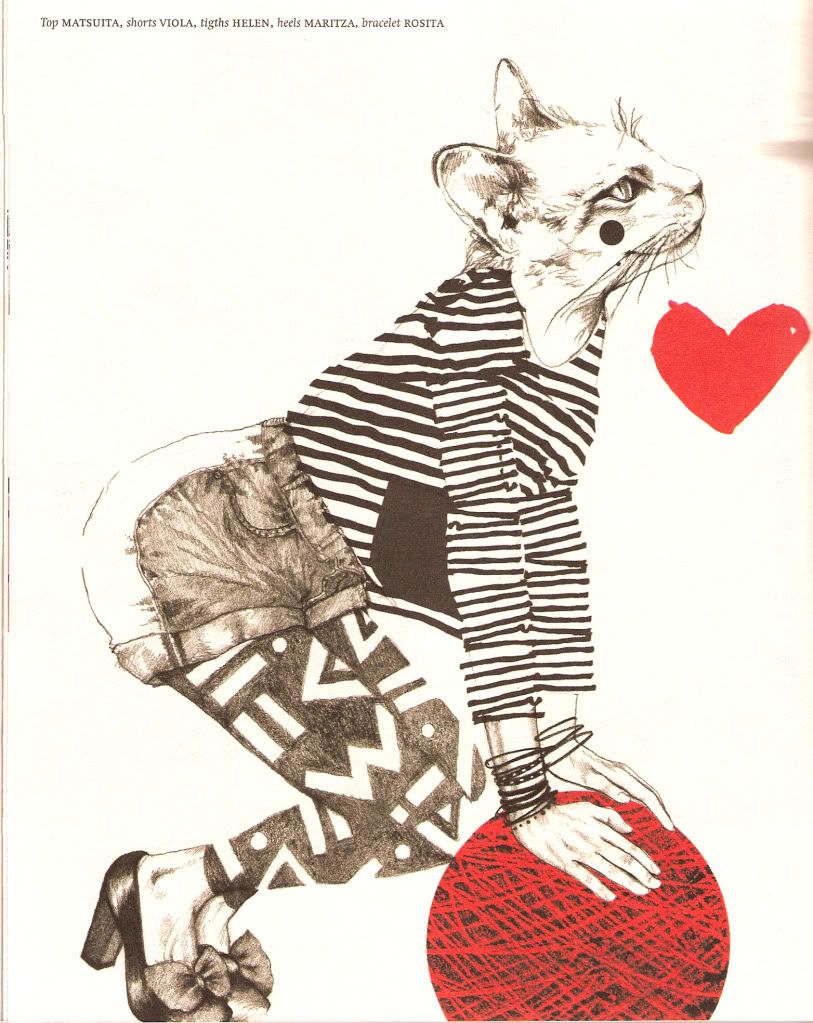 What do you think of the latest Monki
collection
? Have you ever been lucky enough to visit its several European stores? I'm in love with the
shirts
especially and the
ever-creative styling
.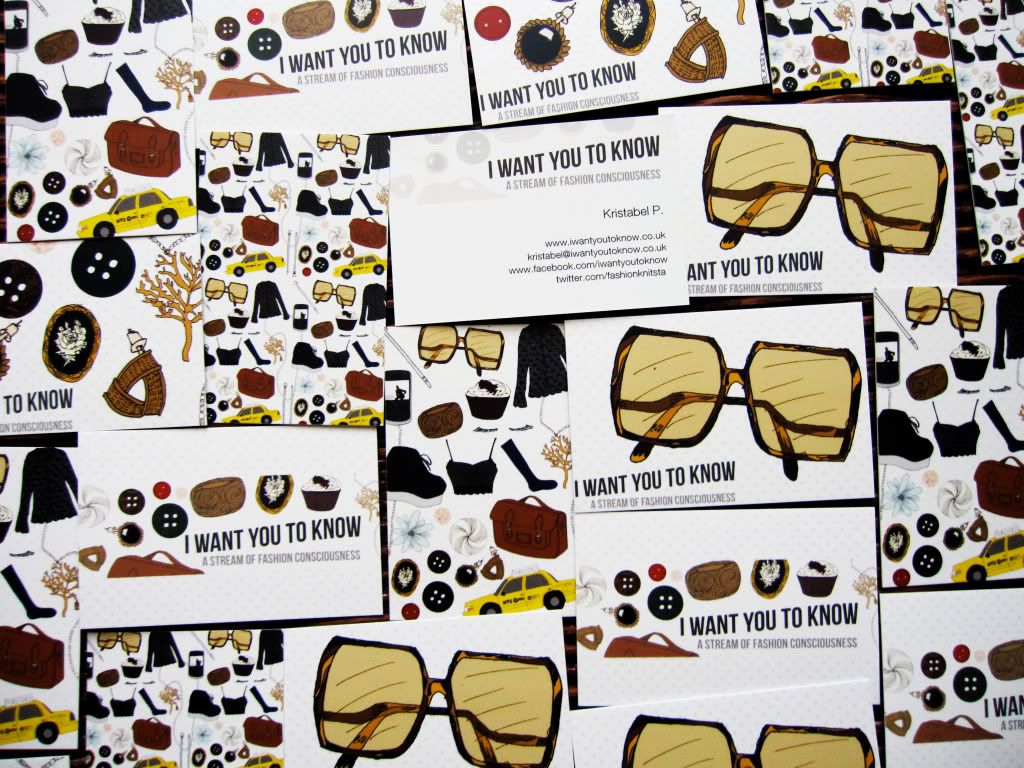 Luckily my Moo business cards came in time, who wants one?




I also can finally confirm that I will be going to some shows at London Fashion Week and soaking up the general atmosphere and will be attempting daily (yes daily) updates on this blog. I'm looking forward to seeing what's in store for next summer and meeting some new bloggers, so

tweet

me if you're around!




Follow on

Style :