Nicola
and I at Somerset House. It was quite a surreal experience, we actually saw people posing for street-style photos and realised that there is a particular street-style expression the subjects automatically slip into. Alas, I have realised that I cannot do that expression.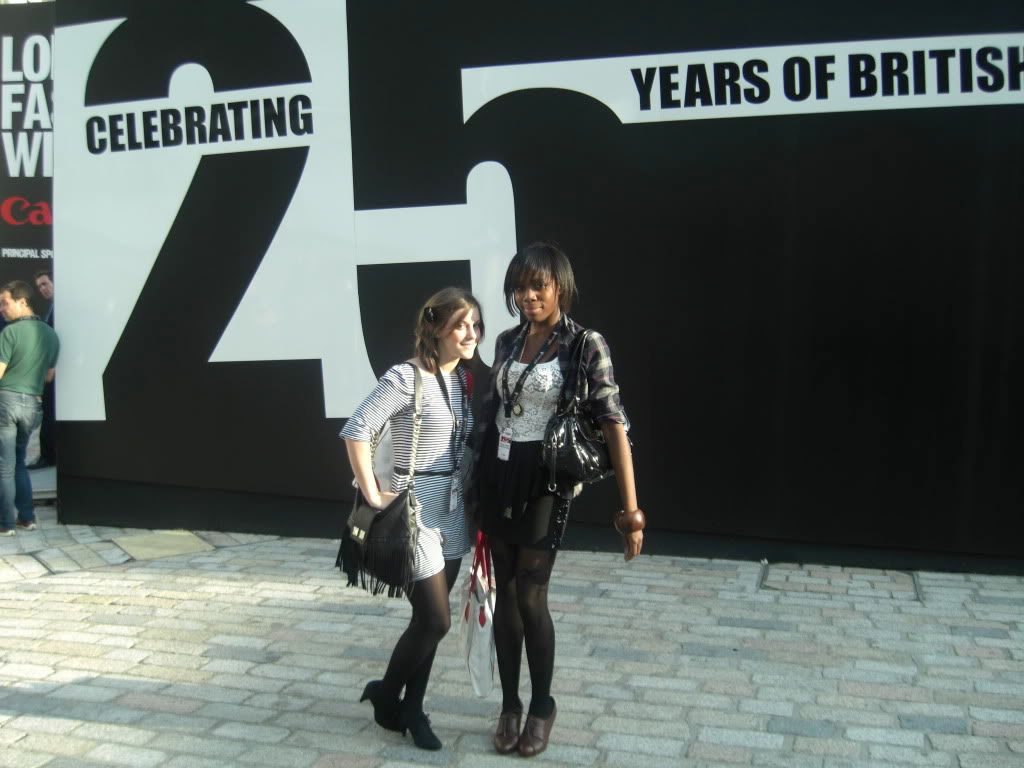 So what does one wear during fashion week? I decided to turn to my Henry Holland Alphabet Tights, bought from

Tightsplease

(spend £15 using this link and you get free tights)!
We spent the early part of the afternoon visiting the exhibition at 180 the Strand, which I will round up on another day (so many cool stands to see), but the latter part of my afternoon was woefully empty. Luckily I got a call from Bianca about something at
Vauxhall

Fashion Scout
, showcasing the 'Ones to Watch.' I quickly legged it (or hobbled, due to crippled feet) to
Holborn
, queued for almost an hour but managed to get a seat in the third row! Now the camera is a bit temperamental (or even just mental) but here are some photos I managed to take.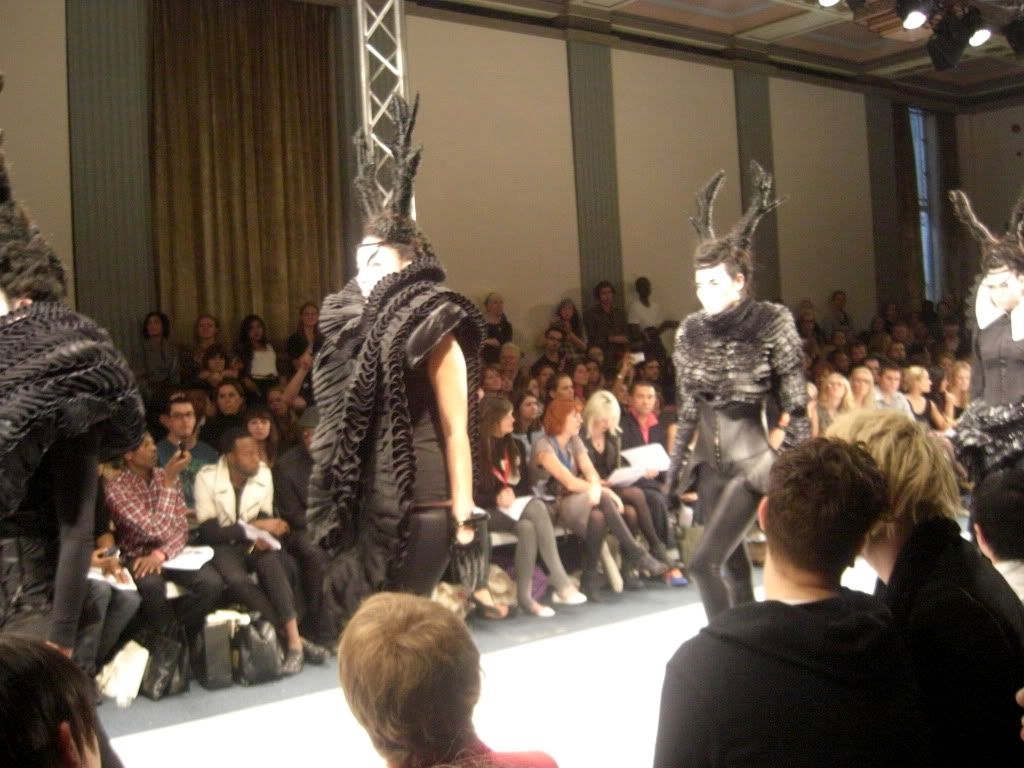 Where can I start with
Marko
Mitanovski
? The models strutted to classical reworked Nirvana and were fully in character. Behind the challenging exterior is some exquisite fabric manipulation and
juxtaposition
of materials.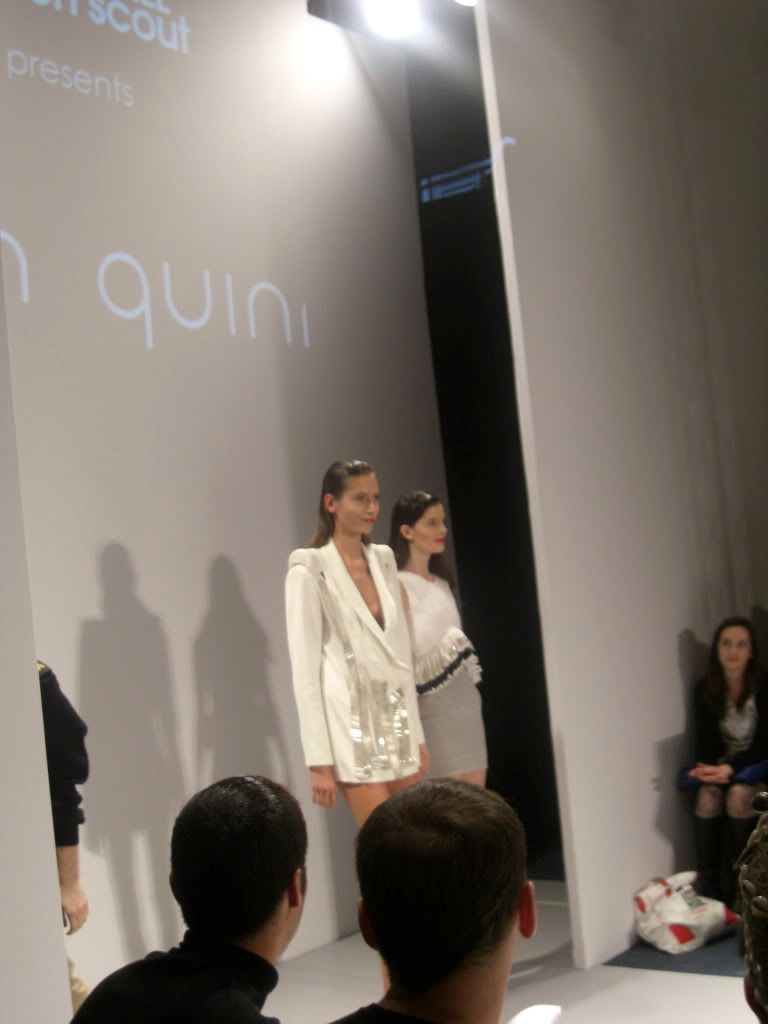 Dean Quinn shows some futuristic structured pieces, which are a new take on power dressing. I really liked the dress on the right, the models were walking rather fast so didn't get many photos!


This one had an innovative marshmallow icing. Yum.

After this, we realised we were somewhat hungry so had a little wander. We found the Primrose Bakery on the outskirts of
Covent
Garden (this little snack joins the
Krispy
Kreme
I had earlier,
how
anti-fashion) and sat down for a cupcake break. I really need to start carrying fruit around with me.
The next event was '
All Walks Beyond the Catwalk
' back at Somerset House, relating to the
photoshoot
I went to
here
, and by a surreal twist of fate I managed to go. It's to promote diversity on the catwalk, showing all colours, ages, shapes and sizes and is passionately supported by Caryn Franklin, Erin O'Connor and Sarah Brown (wife of the Prime Minister Gordon Brown).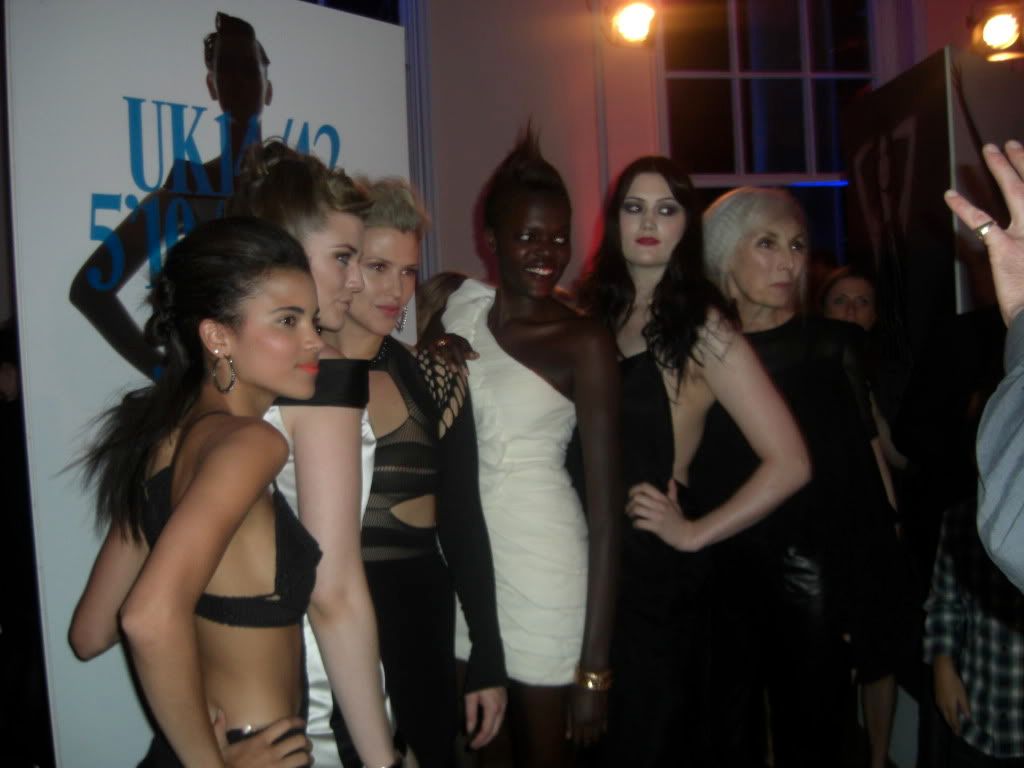 A range of designers created pieces for the ID
photoshoot
to specifically fit and suit the models, a rarity in the fashion industry.
Model Hayley Morley has caused quite a stir.
I managed to corner the Mark Fast model in the loos for an impromptu
photoshoot
. She was excited about modelling in his upcoming show, and said that I'd definitely be impressed. How I wish I had a ticket...
Soaking up the experience; you may be able to see Somerset House in the background, such a grand venue for fashion week, but the cobbles are a nightmare!

Follow on

bloglovin

...

Style : I think my posts will be like buses this week; none for days, then (hopefully) three will come along at once. I'm going to try and round up each day, so beware of the quick and slightly less thought out posts that I may perhaps edit later. At the moment I'm playing everything by ear, so my days at London Fashion Week may be very randomly filled. First things first, here's a picture of