My US geography has been somewhat lacking at times (I used to think New York was a city in New Jersey, this made some work colleagues laugh) but in the two-and-a-bit weeks I've been here, it's all making a lot more sense. For those of you that may still be confused like I was, Manhattan is basically an island where most of the tv shows and movies are set, with bridges leading towards the outer boroughs. I remember Brooklyn being described as a whole world away in the Sex and the City episode where Miranda moves there, but in reality it was a surprisingly short journey to see a different kind of vibe. I managed to negotiate the seemingly foreign subway route with a friend and before we knew it, we were wandering the quieter streets and seeing a more relaxed pace of life.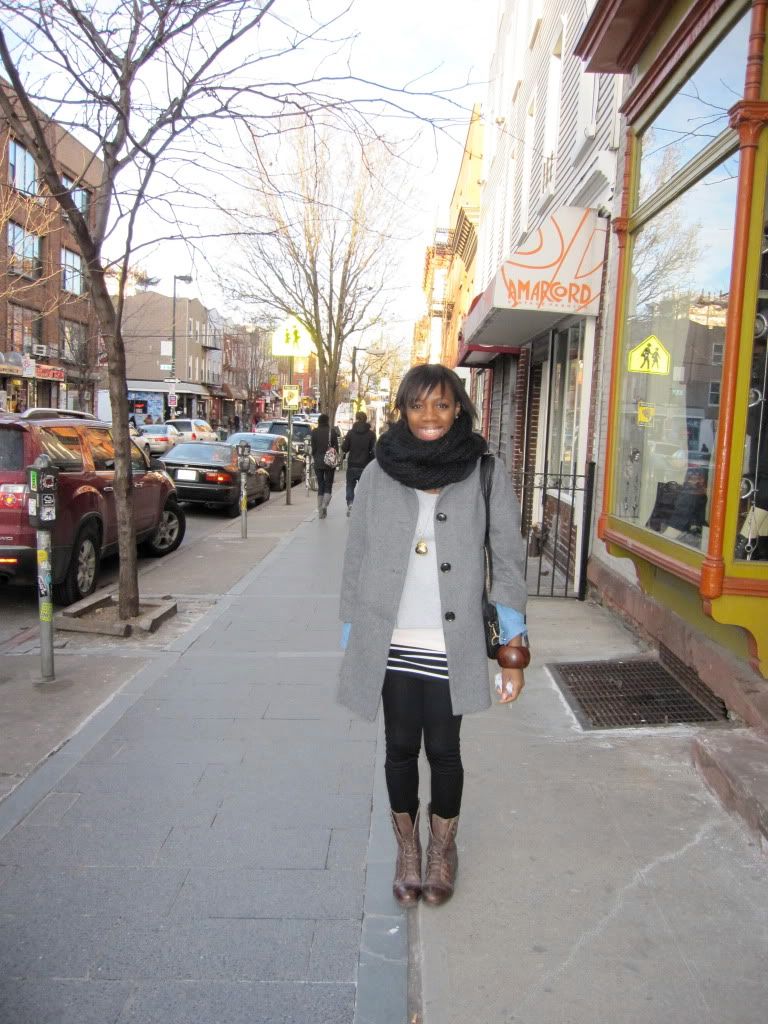 Another fashion book I want to add to my collection
Is it strange that I'm fascinated by external staircases?
Being the spontaneous yet forgetful people we are, we didn't bring a map, yet somehow headed towards Bedford Avenue in Williamsburg where there were plenty of boutiques and quirky shops to amuse ourselves for a few hours. It's pretty residential here, yet there's everything you need scattered around and gorgeous views of the Manhattan skyline by the riverside.

This shop was like a more reasonably priced APC with a decent sale, stupidly lost the business card I took; will definitely try and go back
Bought this quirky tree necklace in another random boutique




I'm looking forward to another weekend filled with more exploring and of course some shopping; I guess my weeks are forming some kind of pattern now. The weather is also not too bad; in comparison to what I've experienced, the 6-8˚C degree weather we're expecting feels like a heatwave! It's nice to be in positive figures again... I'm loving any suggestions you may have as to where I should go (I'd especially like to know of decent restaurants or bars) so keep them coming! I shall be your virtual tour guide.

Have a great weekend!


BloglovinFacebookTwitter

Style :