New York is the perfect setting for any movie and we see so much of the city on screen, so it's understandable that we all arrive with our own pre-conceived ideas in mind. I myself felt like I'd been transported into some kind of reality show the minute I landed, after hearing so many American accents, seeing copies of Us Weekly at the newstands and a fleet of yellow taxis. I had an extremely vague idea of the areas of New York, mainly through watching programs like Gossip Girl and reading blogs but it is another thing to truly see and understand them for yourself. I'd been hearing good things about Soho, so made it my mission to visit the area on Saturday; however I may have got a little distracted along the way.
I am in no way any kind of NYC expert, but I get the idea that you can find little gems by altering your route on occasions. I decided to head Downtown via 8th Avenue and managed to resist temptation walking past the numerous shops, until I saw a massive Salvation Army Thrift Store. It was like the Super Size Me of charity shops, rails and rails of items varying in quality, but definitely worth sifting through. The main vintage items I'm after are chunky cardigans, embellished tops and floral dresses, so I kept that in mind while rifling through every rail. There were many things I saw that weren't quite for me (such as baggy jumpers) yet had potential for the right kind of person. The sequinned top would have been perfect were it not for a massive rip in the back.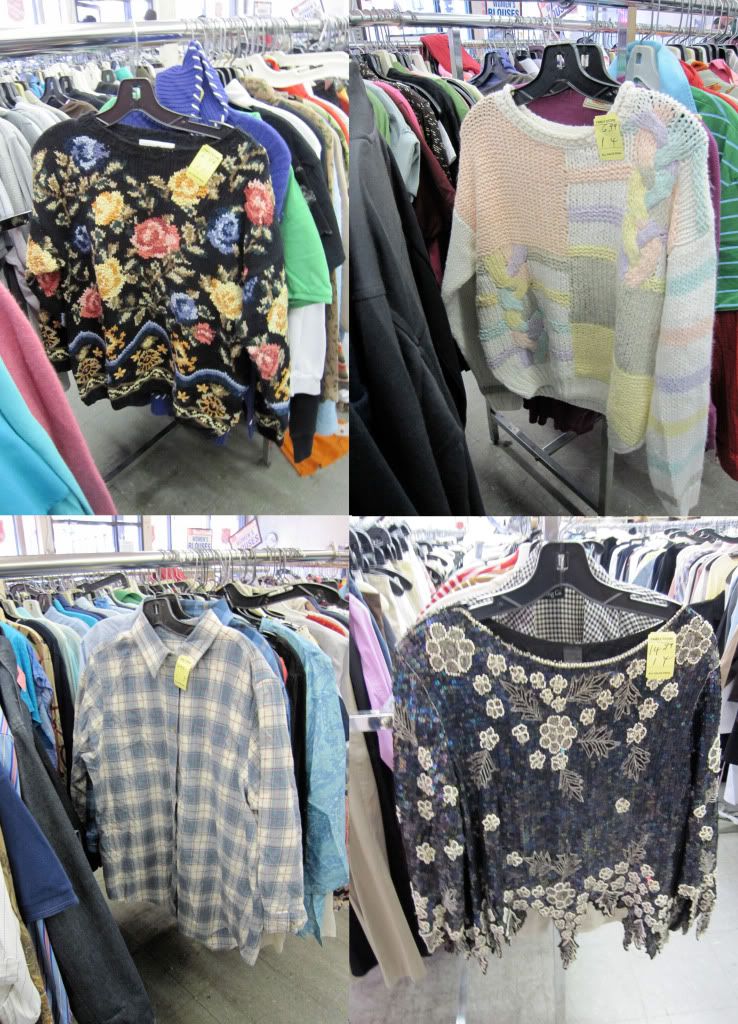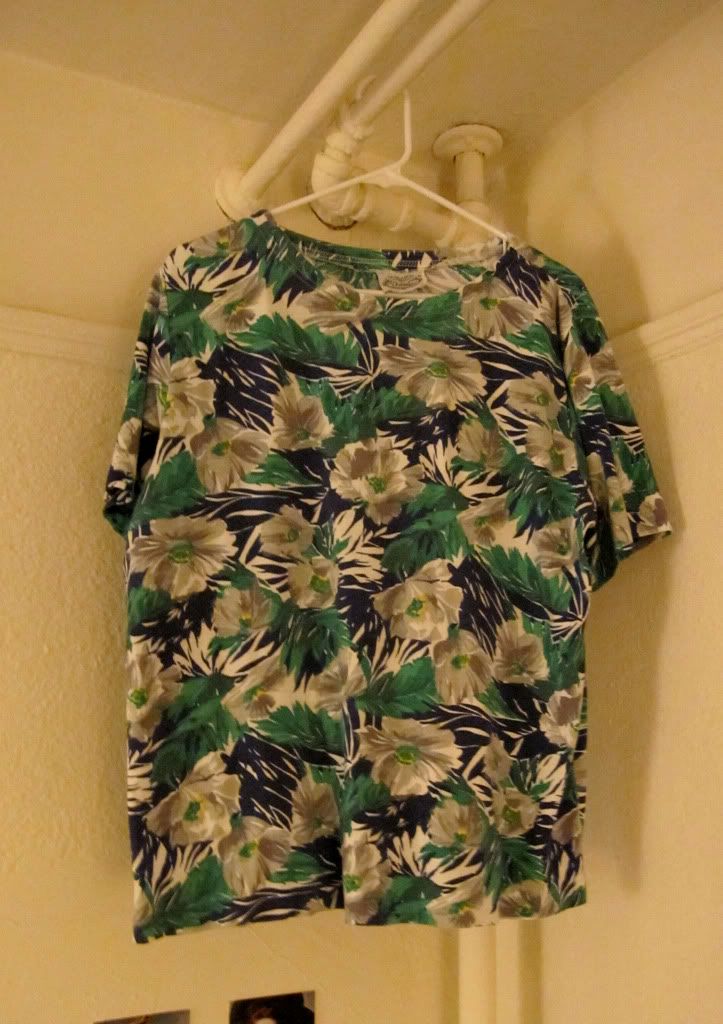 I bought an oversized floral top to be worn with leggings and a denim shirt or just acid wash skinny jeans. For $2, it has already got me excited for Spring...

Another distraction was a bigger and far superior Forever 21 store by Union Square (no doubt to cater for the many students around). Although hectic, the clothes were far more spaced out and the staff were more abundant to help find items (bizarrely things placed on mannequins were nowhere to be seen near the actual displays). I managed to find a skater dress (something I've been after for ages and was considering breaking the Topshop ban for) for the equivalent of £12, plus a few tops, a skirt and a unicorn necklace. The whole point of my visit was to find some cheap, yet detailed leggings, but I guess this place has The Primark Effect, meaning you end up leaving with something completely different. Not that I'm complaining.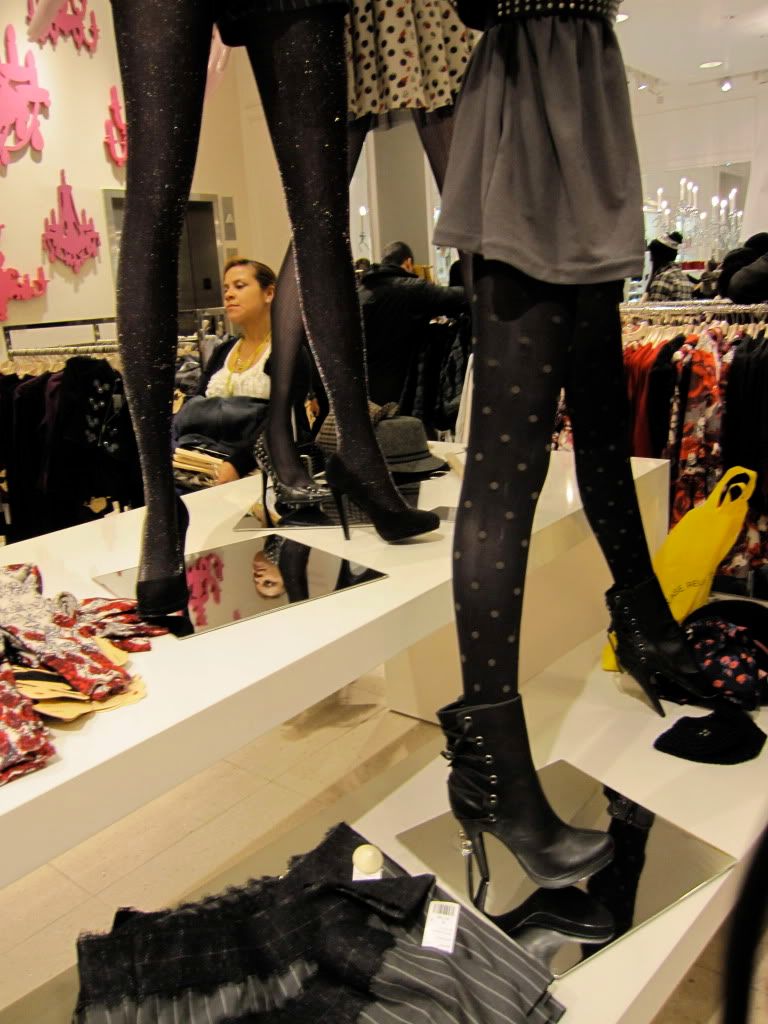 Really wanted to find these tights but they were nowhere to be seen in the store! Disappointed by the lack of a designated hosiery section...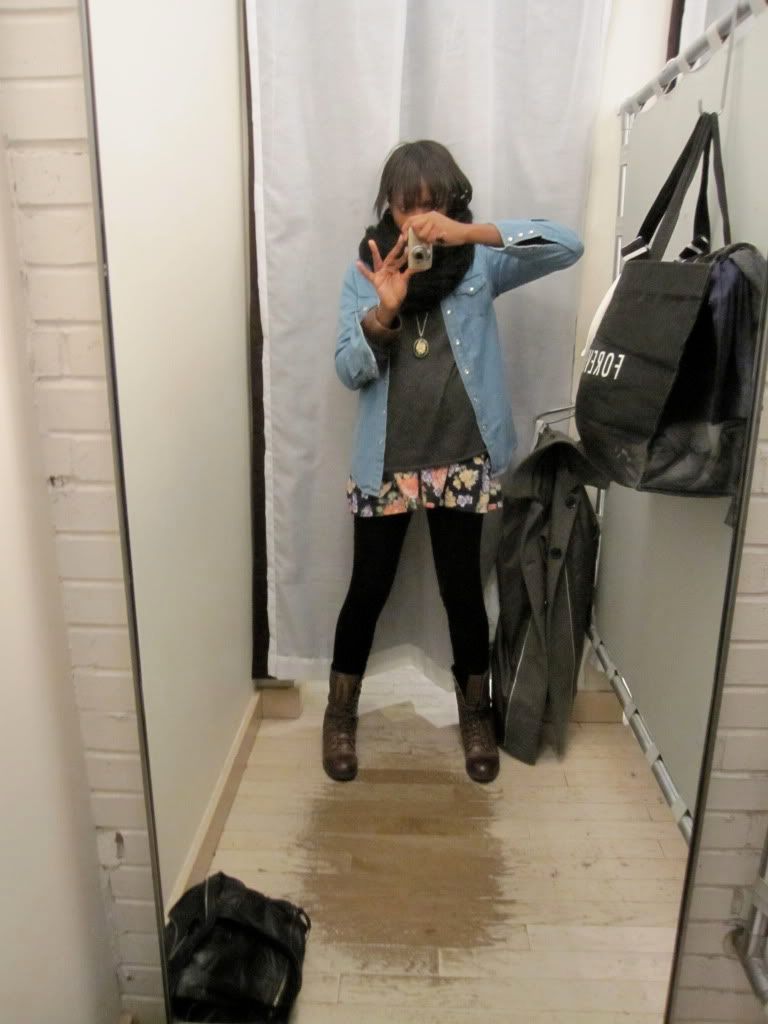 I took many purchases to the fitting room; you have to be very alert as the shop assistants will constantly be checking whether your room is free. If I were slightly half-asleep, who knows what might have happened...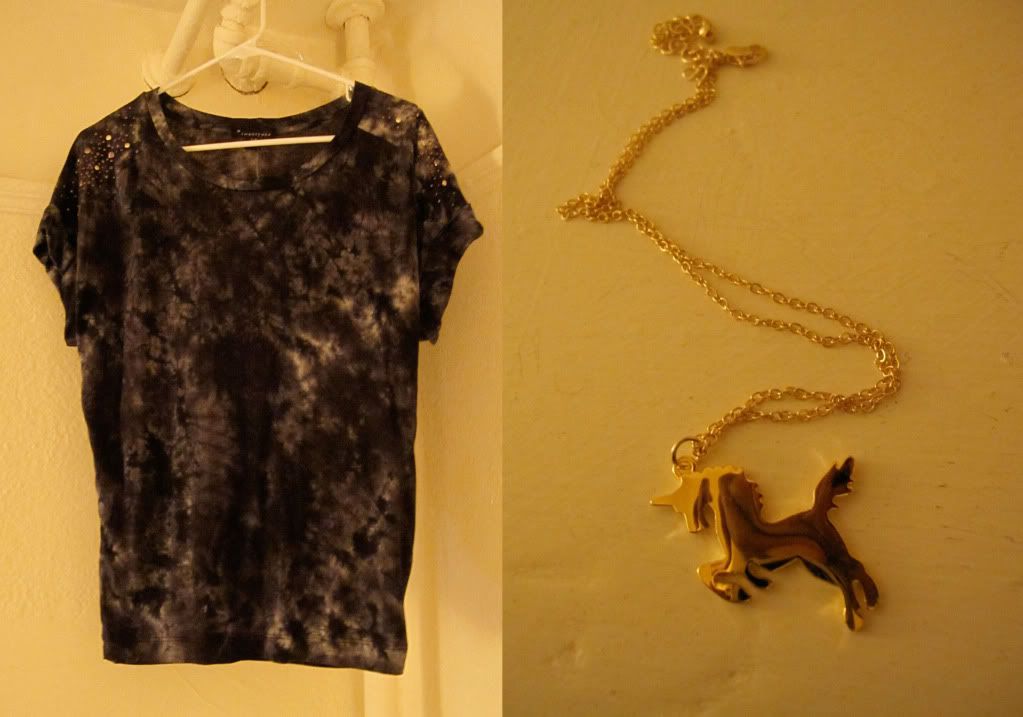 Gorgeous edgy top ($20) and cute unicorn necklace ($4). Forever 21 is definitely my new Primark
By the time we'd actually reached Soho (via the very interesting Hollister store full of dancing girls and semi-naked men) it was getting late and time was limited due to evening plans. However I was amazed at how the relatively unassuming streets could hold boutiques such as Prada, Chanel and Marni. I only had time to go in a few shops, but I took a few pictures of the window display so that you can get a feel of things. I definitely want to come back during the day to see this area properly and window shop a little more.
Really want this shop to have a sale, $300 jumpers with quirky pockets have never been so appealing...
LF Stores sells lots of lovely Jeffrey Campbell shoes, I can feel a collection coming on...
Now that is how you sell a rug

I guess the predicament I'm in is wanting to invest is some better quality, more unique clothes full of quirky design elements but forever being tempted by the cheaper stores. Being a natural cheapskate, I will always love a bargain, so will try and look out for more sample sales and outlets so I can buy something really special. Thrift shopping is also something I want to put a bit more effort into, so I'll definitely be going back to the Salvation Army. Wish me luck.

BloglovinFacebookTwitter

Style :