You might be able to tell from the title of this post that I finally managed to go to
Beacons Closet,
a store to buy and trade every kind of clothing, but not the utter mission it was to get there from my new hairdressers in a far flung area of Brooklyn. My geographical knowledge somehow convinced me that Williamsburg and Flatbush would be near each other (I guess this is like thinking Wimbledon and Romford are close, purely because they are both in London) and after a long walk down Bedford Avenue, I finally arrived all the wearier, yet eager to start shopping. This place is not your typical vintage store,
à la
Beyond Retro, as the way they select their clothes means there are endless possibilities on the rails. I saw an assortment of recent high-street, vintage and the odd high end piece, meaning the mix is always eclectic. Being a first time visitor, I was eager to get rid of some wardrobe duds, so I left them in the selling area to be assessed while I shopped (you get 55% of the value as a trade and 33% cash) hoping that I could make some cold hard cash from my two items.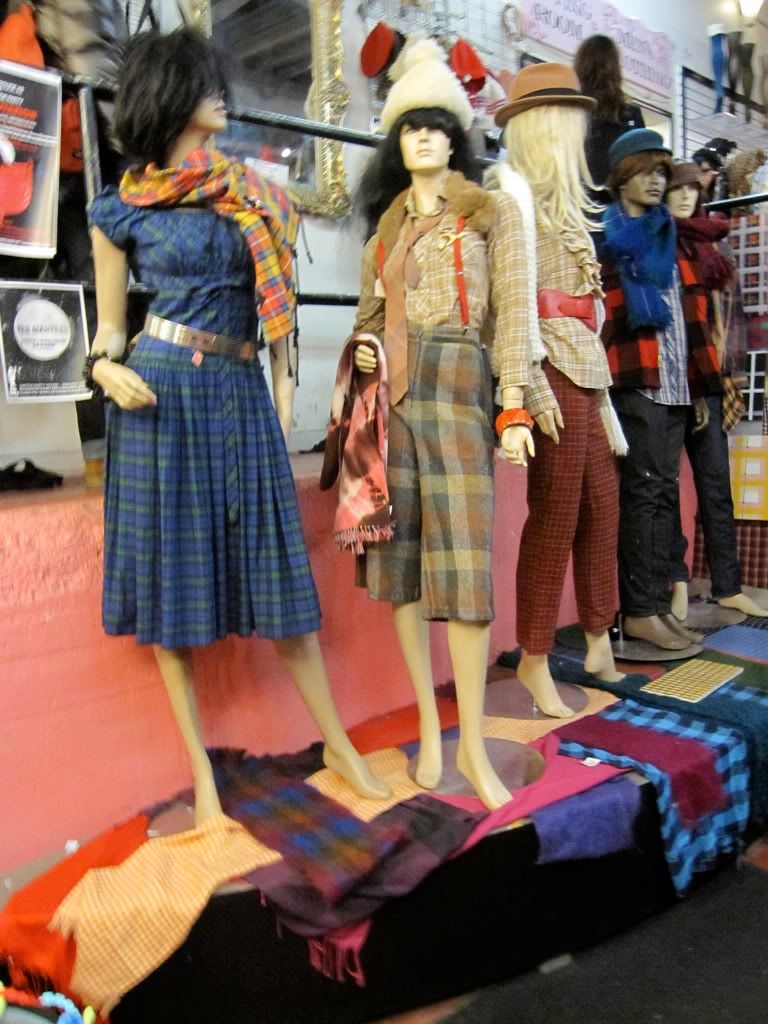 Saturday is a pretty frenzied day for the seasoned Beacon's closet shopper. I saw many a pro going through rails systematically, with amazing looking items annoyingly kept in their arms as they browsed. I thought the store was quite crowded, what with all the circular rails and people trying to get past, but eventually I managed to get into the swing of things, seeing many items that had potential and all were pretty reasonably priced.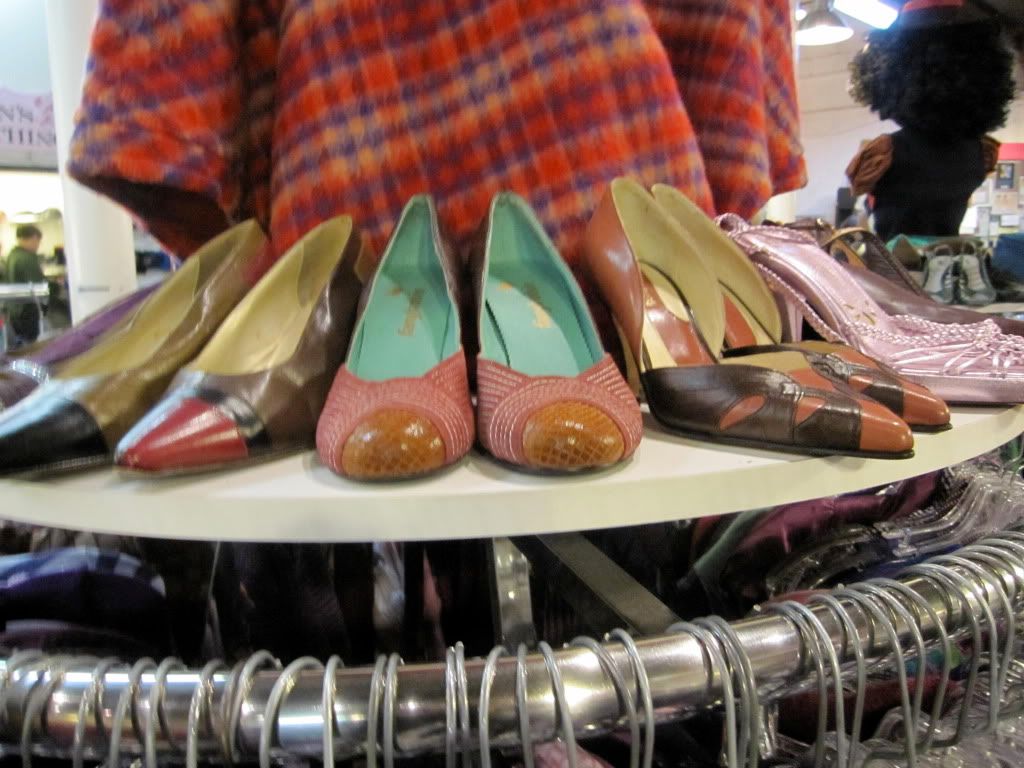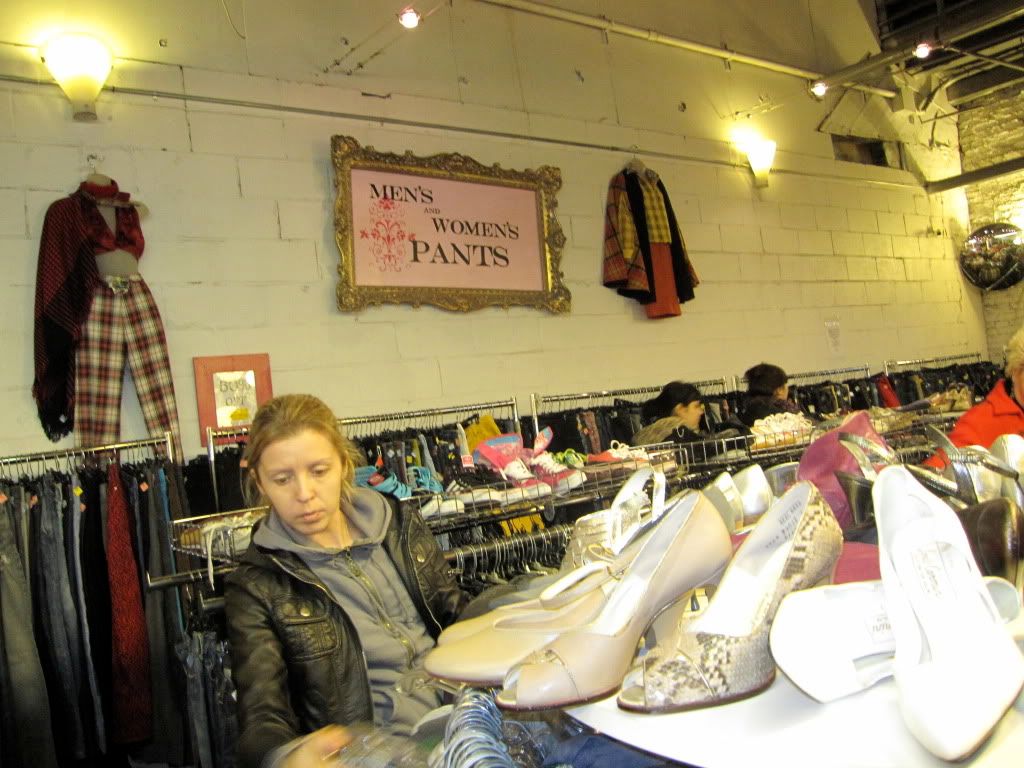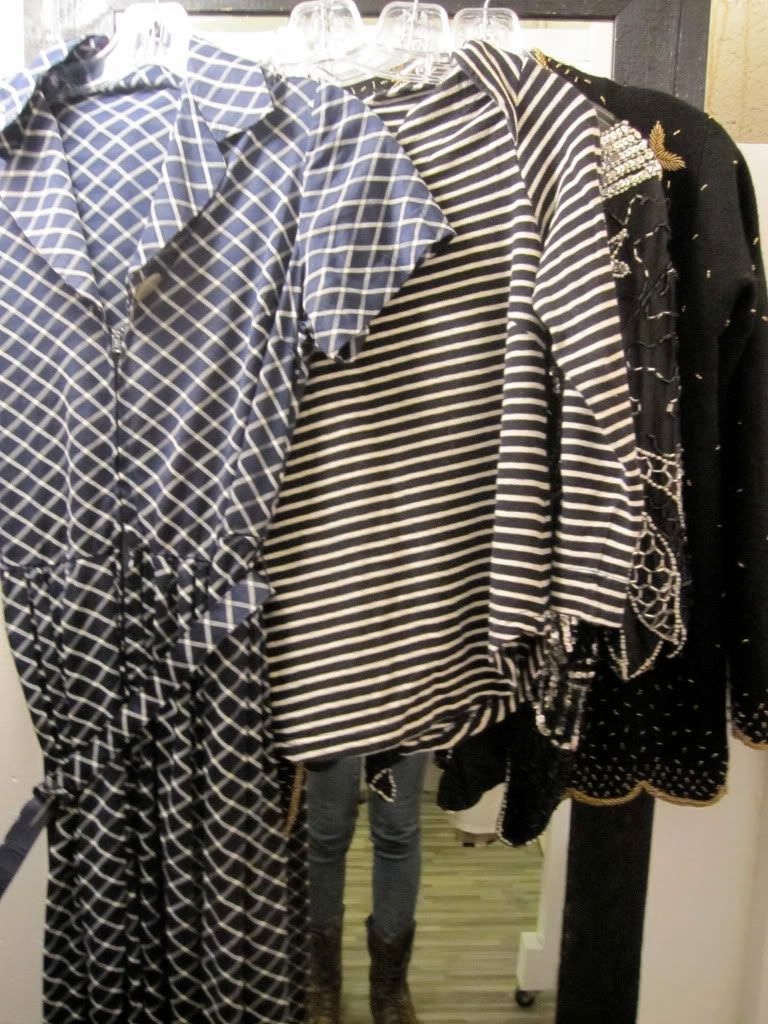 Some of the items I tried on but didn't have much luck with; I'm still searching for the perfect vintage dress and beaded cardigan
Here's the new hairdo that made me so delayed, American hairdressers have worked wonders with my hair giving it a look once achieved at the Aussie event. It was rather strange asking to have my 'bangs trimmed' instead of saying fringe...

I guess after such a long journey, I wasn't in the right frame of mind for this kind of shopping but I did manage to find this draped tartan waistcoat kind of thing with layering potential, previously from Urban Outfitters (with sale tags still attached). You see, I'd only managed to sell one of my items (I thought my chunky cable jumper would've been right up their street) and there wasn't much point in getting a few dollars cash, so I took the higher amount and my waistcoat worked out as being free. I'm sure I'll be back, as I really like the concept of this place, trading clothes for money/store credit (like a permanent, less hit and miss

swishing party

) and getting rid of all the eBay hassle but I wish the setting were a bit more user friendly. Perhaps I'll be back on a quieter day and I'll definitely bring a map to avoid any further geographical confusion!

Thanks for all the feedback about the new layout! It's still being worked on, so continued apologies as most pictures are still looking weird but I shall be fixing it in due course. Also, my internship has been quite busy recently, so my blogging and commenting is still a bit sporadic but I'm trying to work out some kind of schedule so I can keep things ticking over. Hope you are all well!

BloglovinFacebookTwitter

Style :