As you might have gathered from all the
Twitter
frenzy, London Fashion Week is back in full force with enough heels to keep
Jak and Jil
occupied and plenty of presentations and shows to be seen. It's my second time here (since I spent last season in
New York
) so I was excited to check out the atmosphere around Somerset House and see the Spring collections up close. I'd first seen
Eun Jeong's
work at the
London Rooms Press Day
back in March and was enamoured with the
tactile nature
of her designs, so it was nice to see a presentation on a larger scale back on her adopted home turf. The collection was even inspired by how indecisive our English Summer weather really is and thus has a variety of colours, shapes and materials used within it. Without the guise of a catwalk show and a defined order, you are left to discover and figure out the collection by yourself at a more relaxed pace and I found myself drawn to the surroundings as much as the clothes themselves.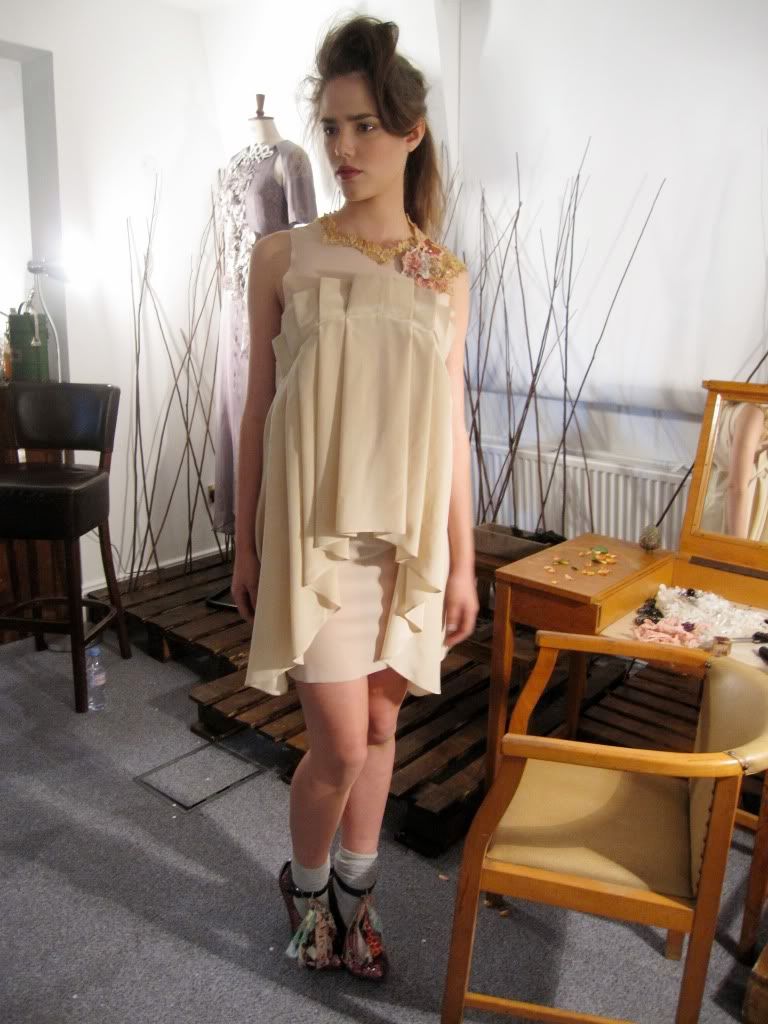 Shoes were by the wonderful Irregular Choice, might be tempted to try the fabric pom-pom trick myself...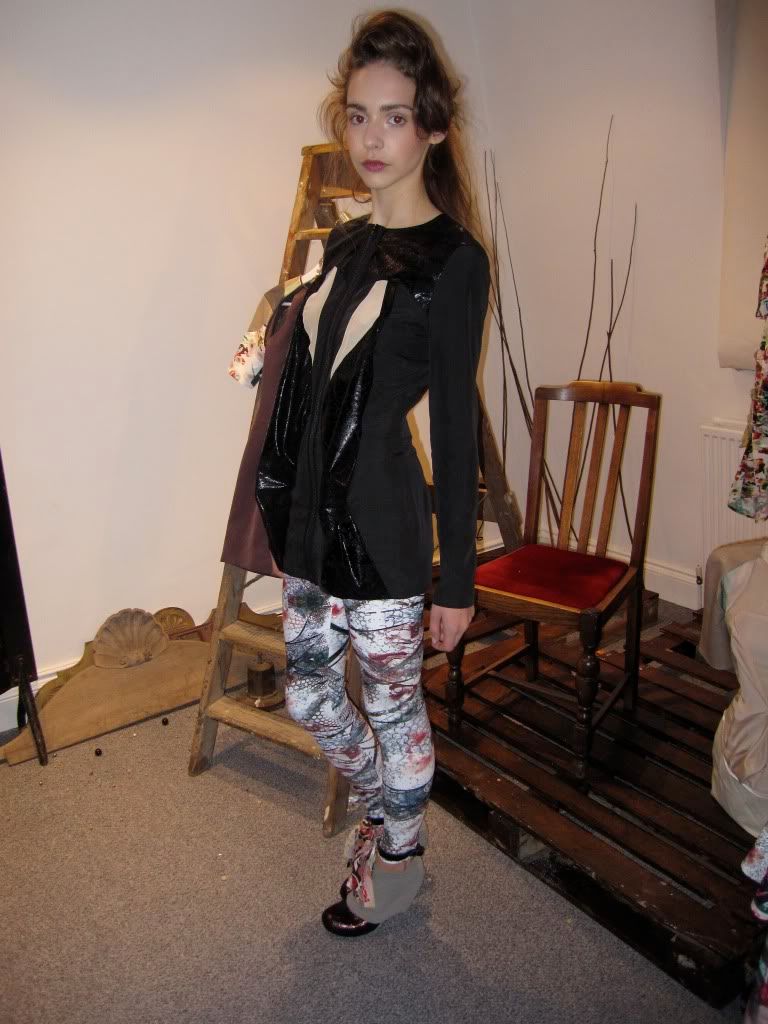 Digital print is a first for Jeong this season, with vivid bursts of overlapping colour used in conjunction with embellishment and tailoring to create a truly collaged feel.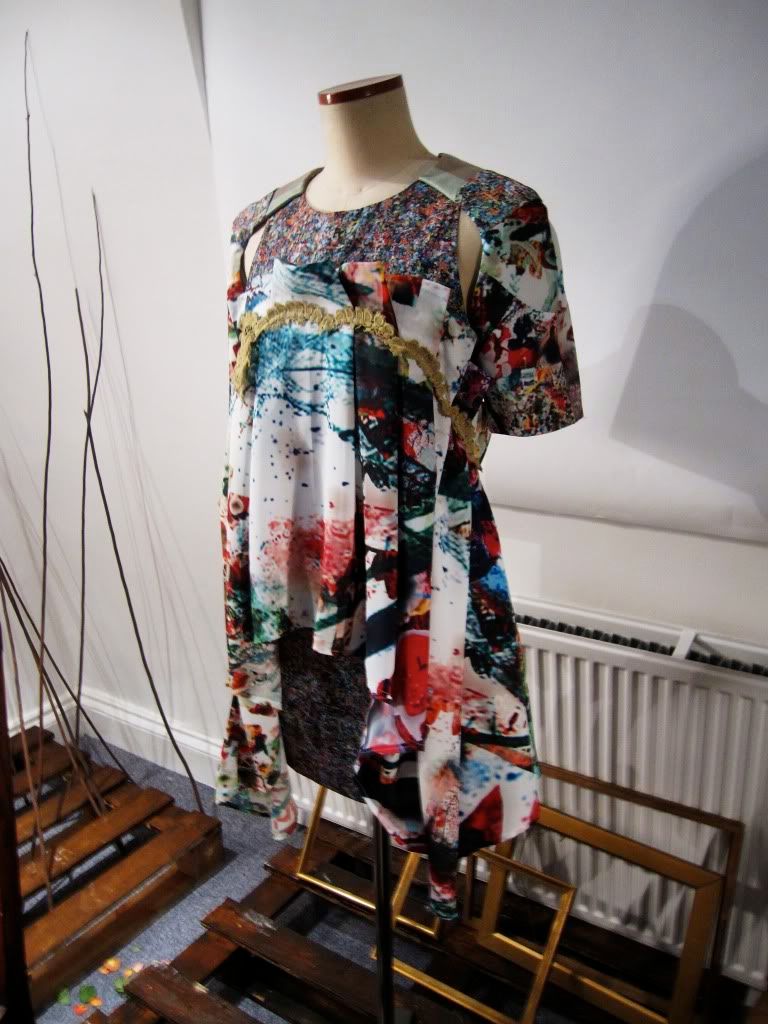 Random bits and bobs scattered throughout the presentation gave a personal touch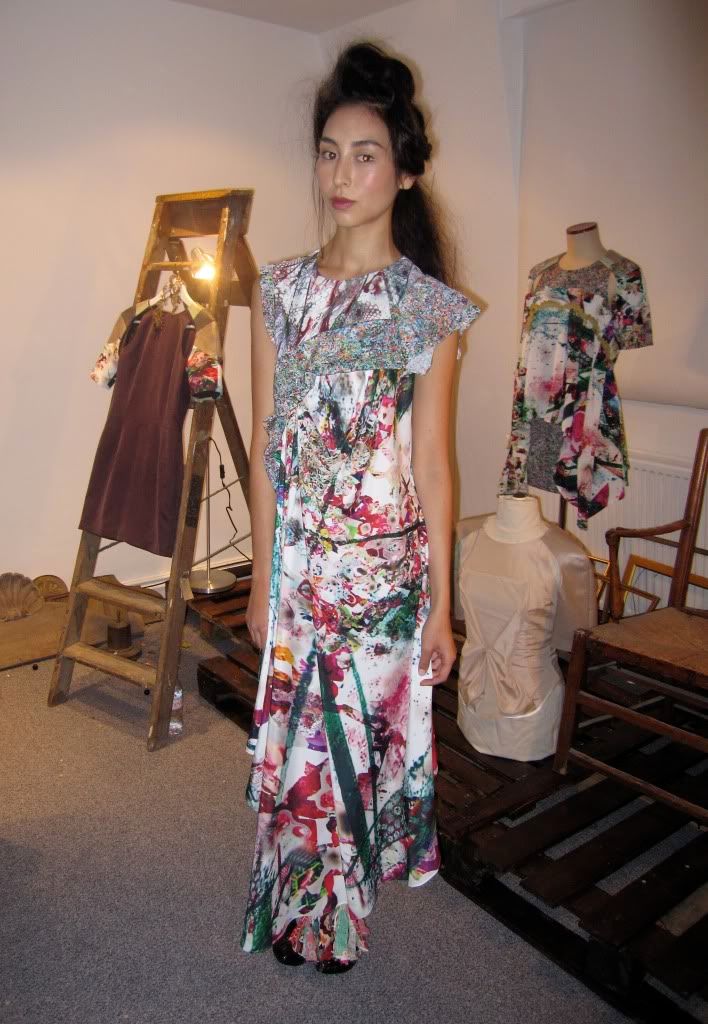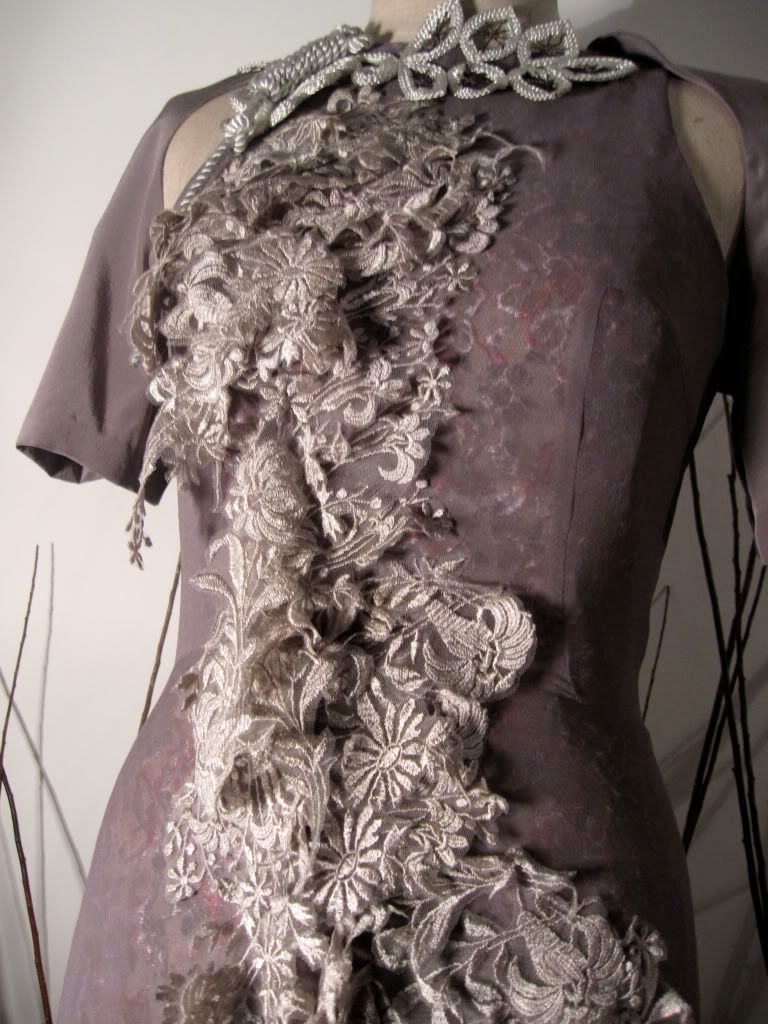 What do you think of the collection? I really just loved all the contrasts, soft draping mixed with hard jewel embellishments and quirky prints with cut-outs to show one shade of skin.
A shot of the outside of the tents at Somerset House; will hopefully get to spend a bit more time there later! As usual all extra pics have been updated to my

Facebook Page

.

Follow on

Style :