Aussie
e-mailed me to be a part of
Project Angel
, I was excited if not somewhat confused about the hush-hush nature, yet accepted right away.
The clue they sent me immediately made me think of the
Walkabout
pub near
Covent
Garden (I seem to associate alcohol with most things), so I rather smugly started to make my way there from
Charing
Cross station, excited for what lay ahead. Alas, to my amazement, there was nothing Aussie-like in the vicinity, and I had to take a deep breath and prepare to wander around the pub to find out more. If you've ever walked into a busy pub by yourself with no-one to meet, and you're a slightly anxious/paranoid person like me, you'll know how this feels. Luckily, I emerged unscathed and realised that I couldn't go it alone any longer. I was going to have to call Tim.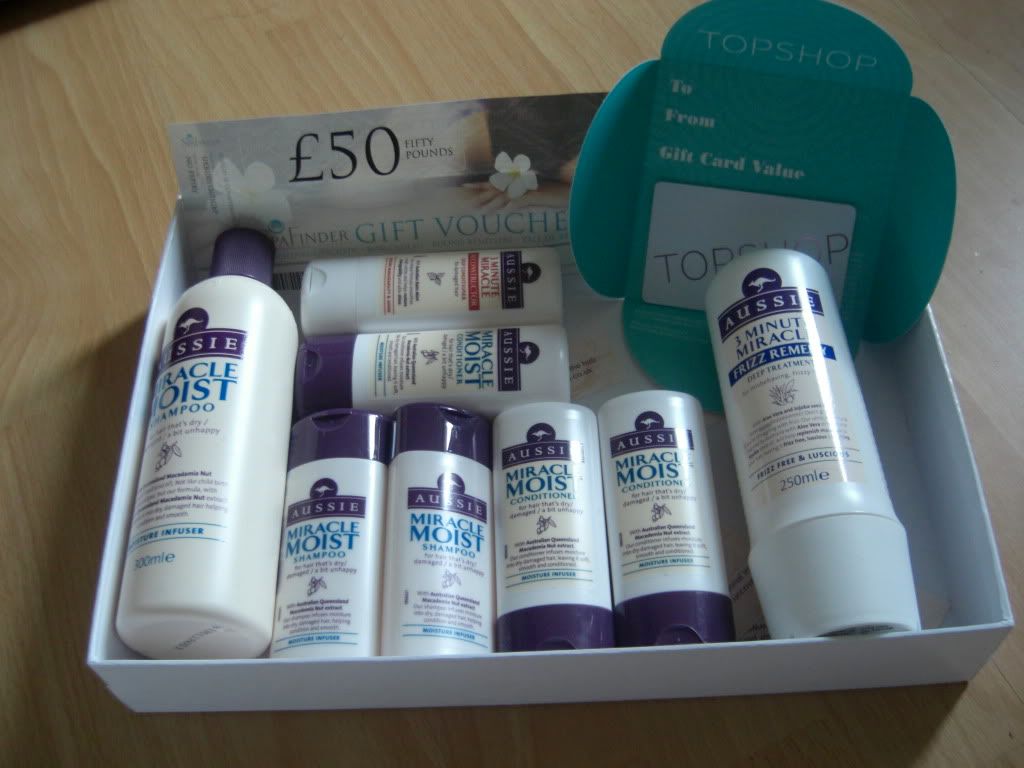 I was

mucho

excited to receive the

Topshop

voucher; it could very easily have been spent further down the road at the Strand branch, but I'm going to wait for some of my wish list items to come in. You'll see some of them in the sidebar.


A quick phone call later, I learned that there was actually an Australian Embassy near the end of the Strand, which I hadn't even considered (due to pubs being the first thing on my mind). Geography lesson learnt, I made my way there and found the nice chap Tim who had a massive case to unlock. Inside, there were boxes galore, so I picked the nearest one and to my surprise, it was filled with many lovely smelling Aussie products

and

vouchers for

Topshop

and a nearby spa! He explained that this would be the first of a few different events, where us

bloggers

can meet up and get pampered, while sharing our experiences with the products on our blogs. I'm really excited for what lies ahead, and I can't wait to try the products out, as they smell amazing and will hopefully work wonders for my slightly damaged mane. Due to my Afro-Caribbean hair, I don't have to wash it as often as European hair, so there may be a bit of a wait, but I'll definitely let you all know what the products are like! Thanks Aussie!

42 followers, thanks everyone!



Follow on

bloglovin

...

Style : Like most people, I am obsessive about my hair. An umbrella and beret are always on hand to keep it dry from the elements, a bad hair day means no picture taking whatsoever and when I lose a hairbrush, it's like a state of emergency. So when the haircare brand